Oct. 21, 2022
Hydroman® Sand, sludge, & slurry submersible pumps high-performance that are engineered specifically for the tough applications of pumping jobs of sand, sludge and slurries deal with in mining / coal mining, hydraulic fracking, mineral processing, steel production, drilling mud, slurry transport, sand and gravel, lime slurry or fly ash.

Submersible Sludge Pumps
submersible sludge pumps are used for moving sludge or light slurry, tank clean-outs, trench and pond cleaning, mining dewatering operations, and various other applications. The submersible sludge pump with an agitator moves the material that can clog ordinary submersible drainage pumps. Heavy-duty submersible sludge pumps can move the fluid with solid material and are built with a high wear resistance inside and out.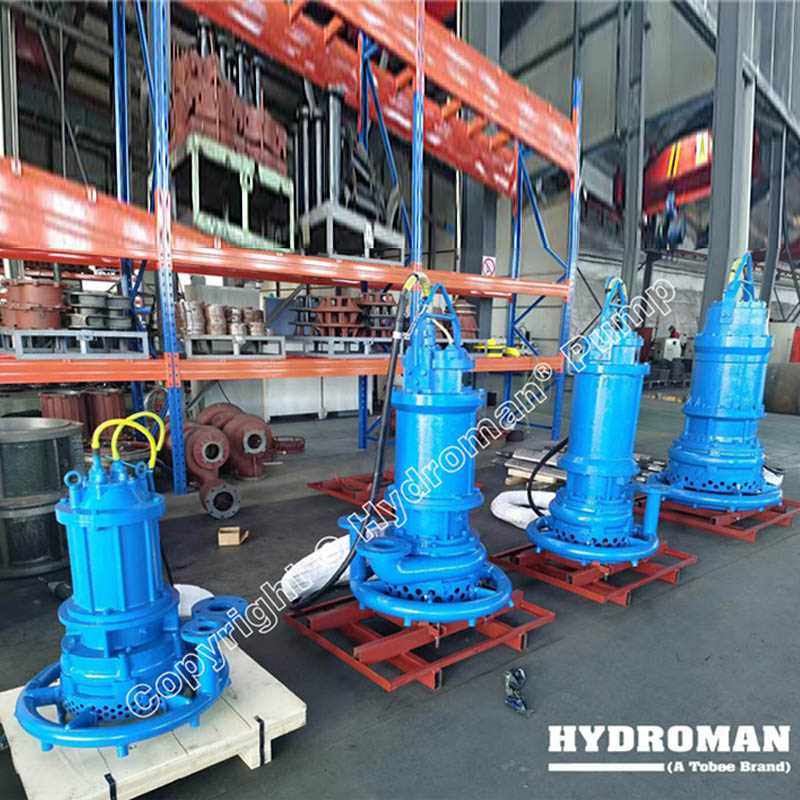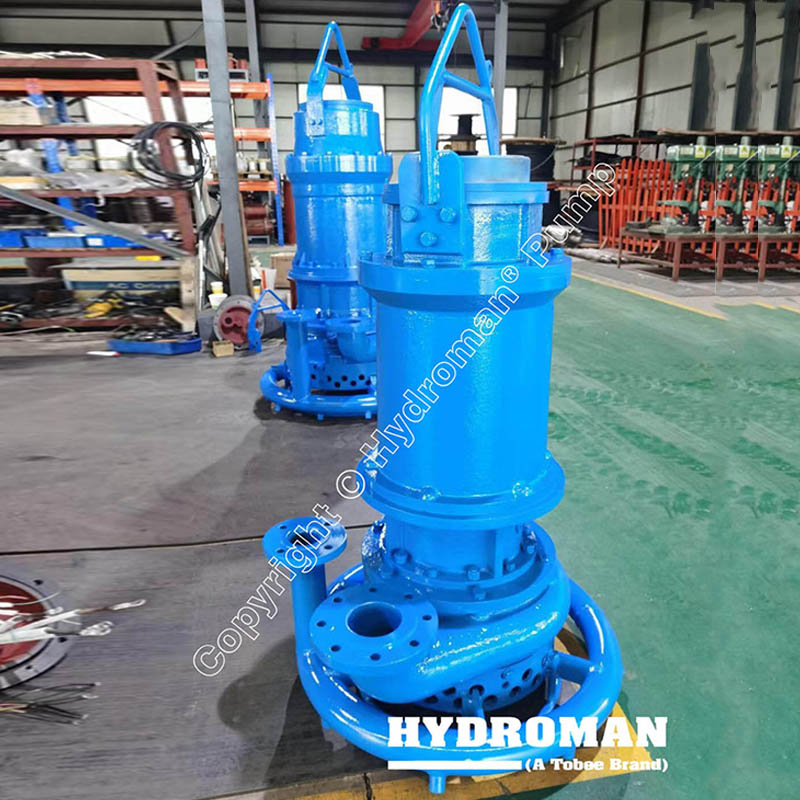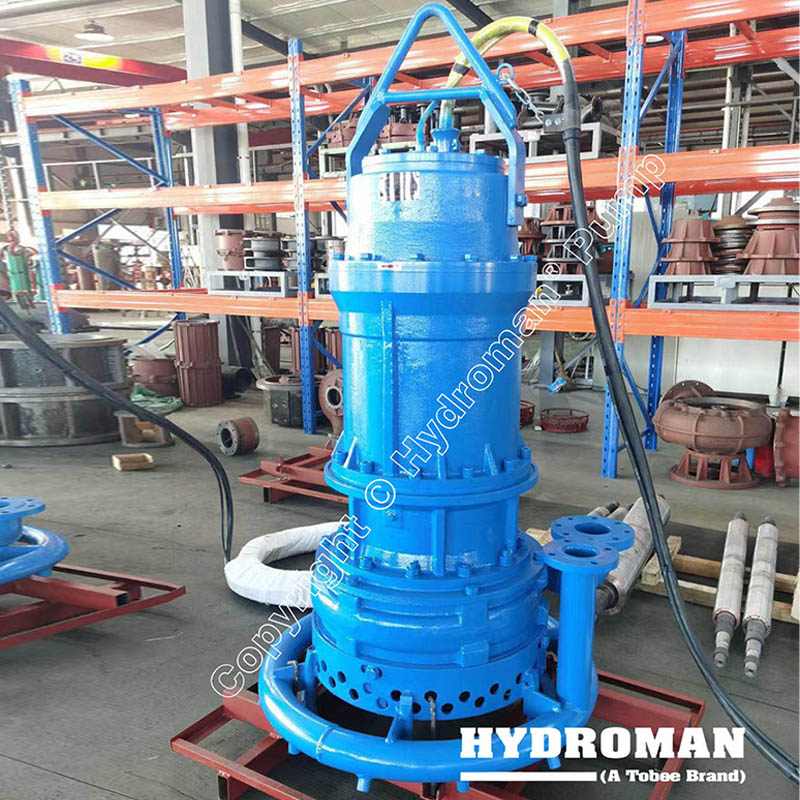 Submersible Slurry Pumps
Submersible slurry pump is the catch-all of submersibles. Capable of pumping the most abrasive media with high solids content, the slurry pump is the workhorse for quarries and settling pond operations. These ultimate pumps are used for everything from dewatering to dredging.
Hydroman non-clogging submersible slurry pumps have the largest apertures to facilitate the handling of slurry with the most challenging solids and the high-efficiency high chrome agitator can lift settled. The robust design uses heavy-duty bearings to withstand shocks and overloads and a double silicon carbide mechanical seal for duty application.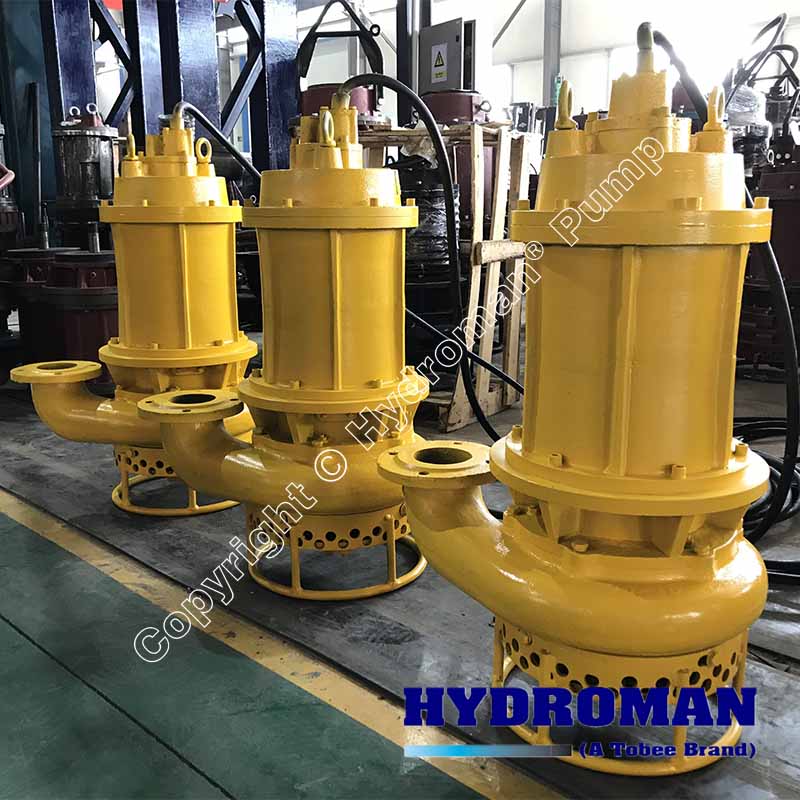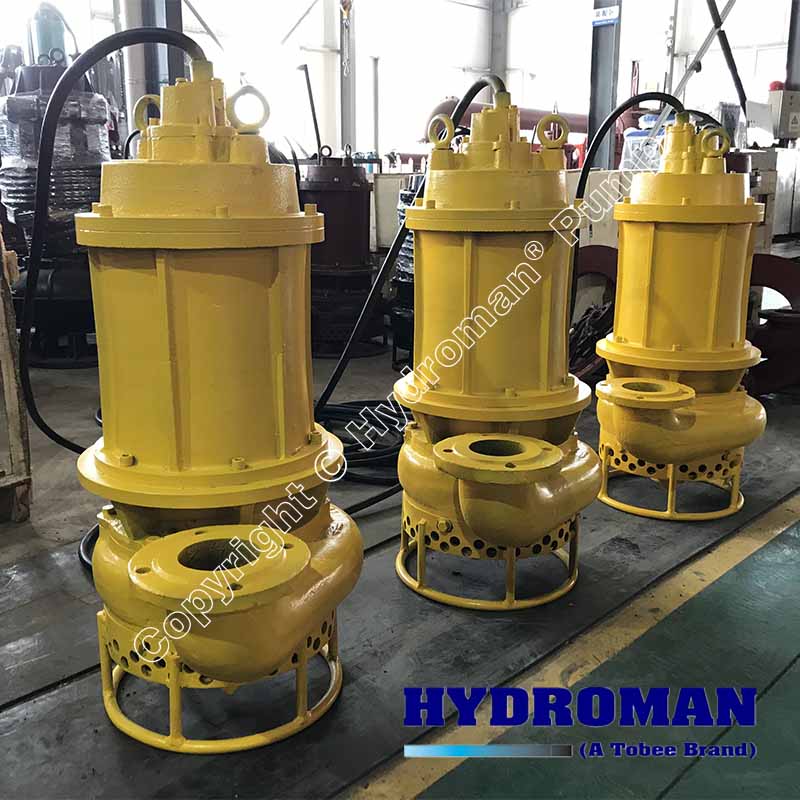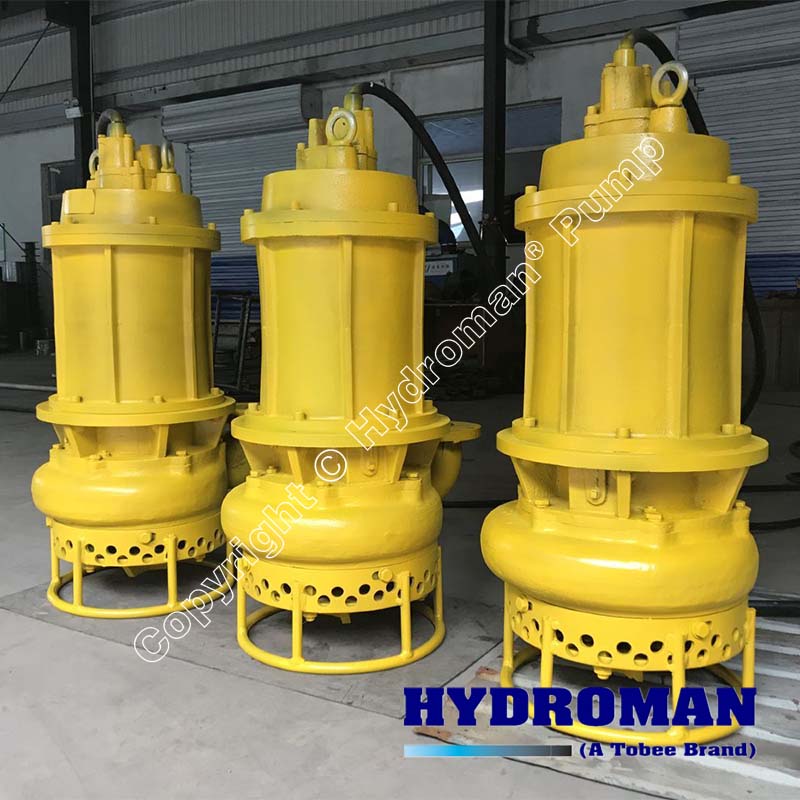 Submersible Sand Pumps
Sand is one of the most abrasive materials for any type of pump to manage. The beating of sand on the impeller, volute, and even the hose cause more extreme wear and tear on pump components than sludge and slurry. So Hydroman submersible sand pump made by an extremely strong alloy (hyper chrome alloy) with exceptional wear resistance for contributing to the wear resistance of submersible sand pumps and making submersible suction sand pump very suitable for pumping sand.