Nov. 03, 2020
Submersible Dredge Pumps are one of the most robust equipment for moving material. Dredging utilizes these high powered pumps to transfer solids and liquids through a pipeline over a set distance and often involves working in sensitive or harsh conditions. The dredge pumps are abrasive-resistant, making them ideal for grinding through rocks, sludge, sand, slurry, and many other objects.
Selecting the correct dredge system is critical for the success of a project. With decades of experience, Hydroman Pumps produces reliable submersible dredge pumps that continuously transfer large solids with little mechanical downtime, and at affordable prices. The closed or open impeller design and powerful suction of the Hydroman submersible dredge pumps allow for easy passage of large solids, and Hydroman submersible dredge pumps lead the industry in durability and power. The hi-chrome body with a Brinell hardness of 600, offering the ultimate wear protection. They grind through with ease the material that typically clogs, wears, and breaks other Hydroman submersible dredge pumps.
Hydroman Pumps makes a variety of dredging systems to choose from and can be configured hydraulically, electrically, or diesel-driven to fit all your dredging needs. Check out our robust selection of cable-deployed dredge pumps, excavator mounted dredge pumps, pontoon dredge pumps (mini dredges), and diver operated dredges and pumps. The versatile cable-deployed and excavator dredge pumps are interchangeable and can be configured to your specific requirement.
Hydroman Electric Submersible Dredge Pumps: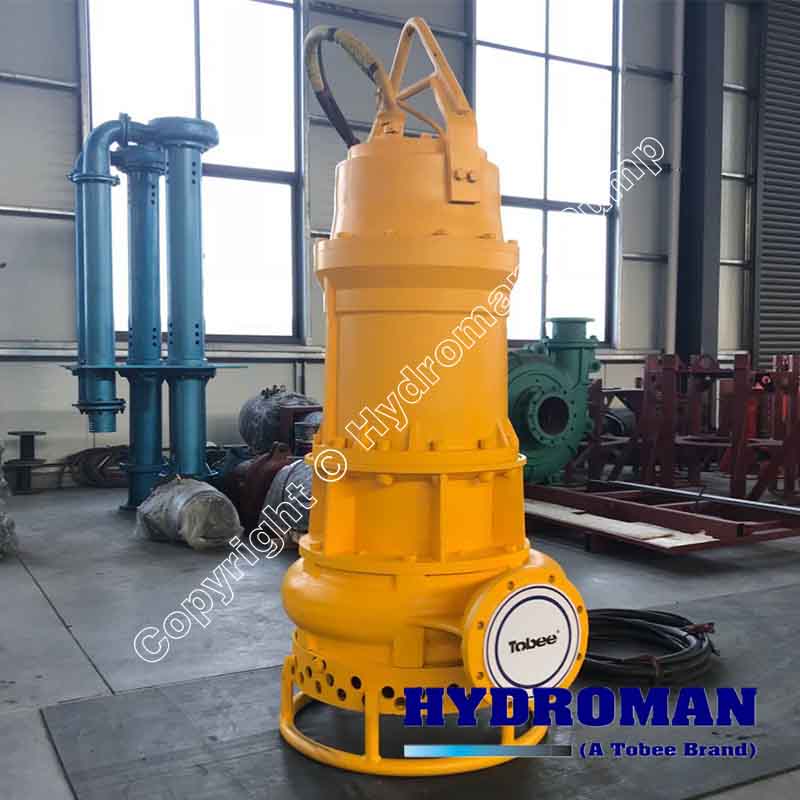 Hydroman Electric Submersible Dredge Pumps with Side Agitators: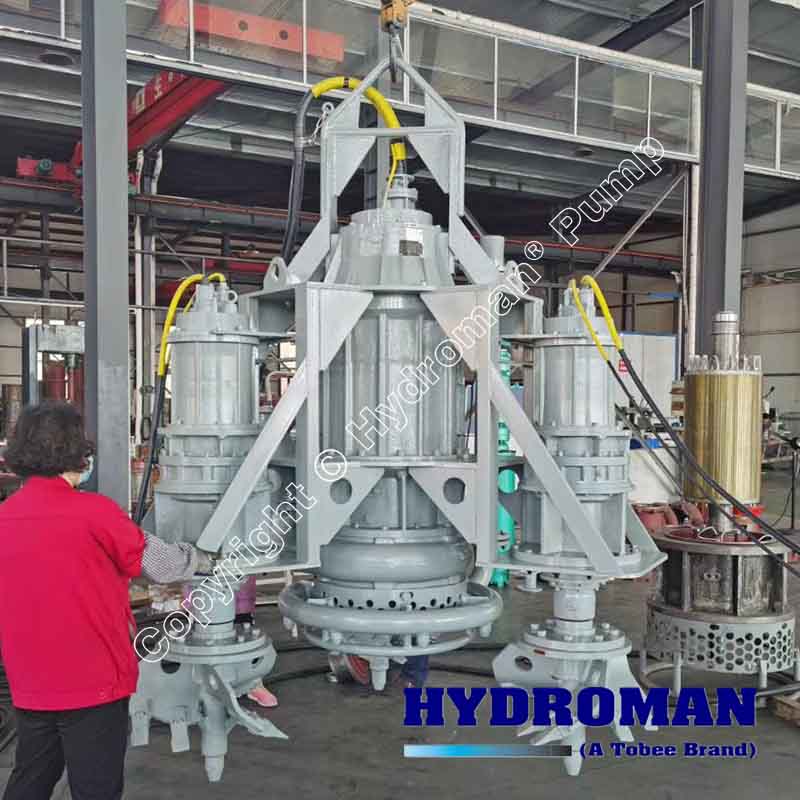 Hydroman Hydraulic Submersible Dredge Pumps: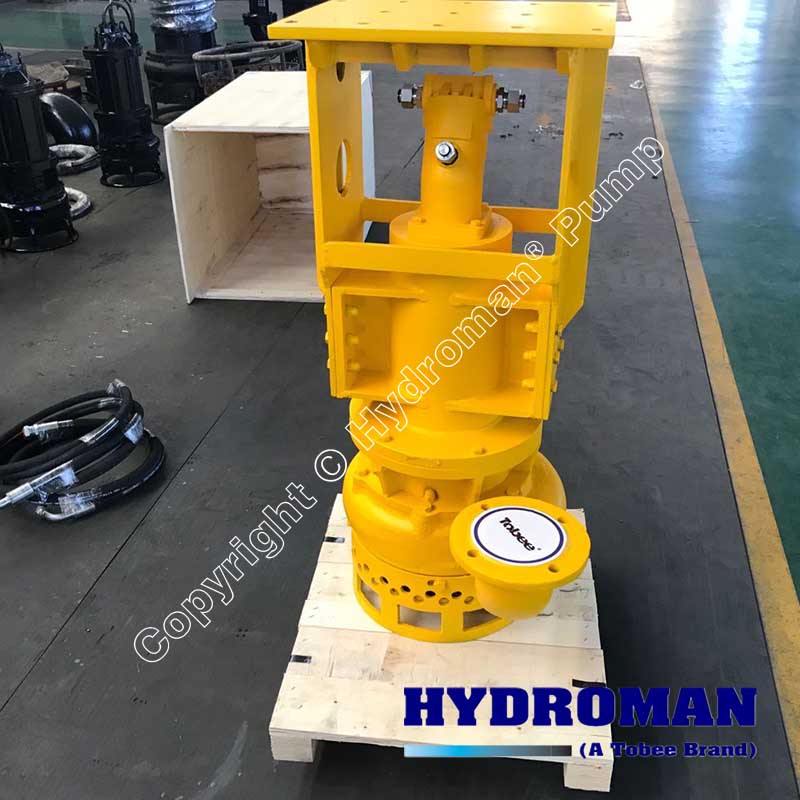 Hydroman Hydraulic Submersible Dredge Pumps with Side Agitators: