Electric Submersible Dewatering Pump
SPECIFICATIONS:
Size: 50-450mm
Capacity: 7-3500m3/h
Head: 7-120m
Power: 0.75-315kw
Max. particle: 120mm
Agitator or Cutter heads: Available
Materials: High chrome, Hyperchrome, SS304, SS316L, Duplex SS etc.


Hydroman™ Electric Submersible Dewatering Pumps are designed with an agitator attached to the impeller to stir up the solids, preventing solids from settling near the suction, widely used for many construction sites that require the excavation of materials, such as soil, rock, sand and clay. These sites can be in the form of trenches, pits, caissons, cofferdams and more. For all of these forms, one important environmental factor to consider when managing a job site is water.

Submersible Pumps can be an effective, inexpensive solution for dewatering a construction site, open pit, underground, dump pit,tunnel excavation, sewage treatment plant and so on. These encapsulated submersible dewatering pumps can be completely submerged in liquid, and are most frequently used to transport drainage water or liquids with suspended solids from pits or tanks.

Submersibles also come in three basic types: Submersible Dewatering Pump, Submersible Sludge Pump and Submersible Slurry Pump. Submersible Dewatering Pump is made to handle smaller abrasives like sand, smaller stones and clay up to about 1/2 in, are the most commonly used on construction sites. Submersible Sludge pumps are used for pumping water with larger solids (up to about 3 in.) and higher densities. Submersible Slurry pumps are designed for the most demanding jobs where large and heavy abrasives must be pumped, such as fly ash and dredging applications. Each dewatering application involves different levels of suspended solids. Determine the type, concentration and pH of these solids when determining which submersible pump to use.

Hydroman™ Electric Submersible Dewatering Pump Feature:
High capacity, hard metal submersible slurry pump with agitator;
Hyperchrome alloy waer parts (volute, impeller, wear plate);
Hyperchrome alloy iron agitator;
(FLA) and temperature overload protection;
Oil-lubricated, double mechanical seal design.
Heavy duty lip seal and labyrinth rings
Class H motor insulation with amperage
Hydroman™ Electric Submersible Dewatering Pump Display Photos: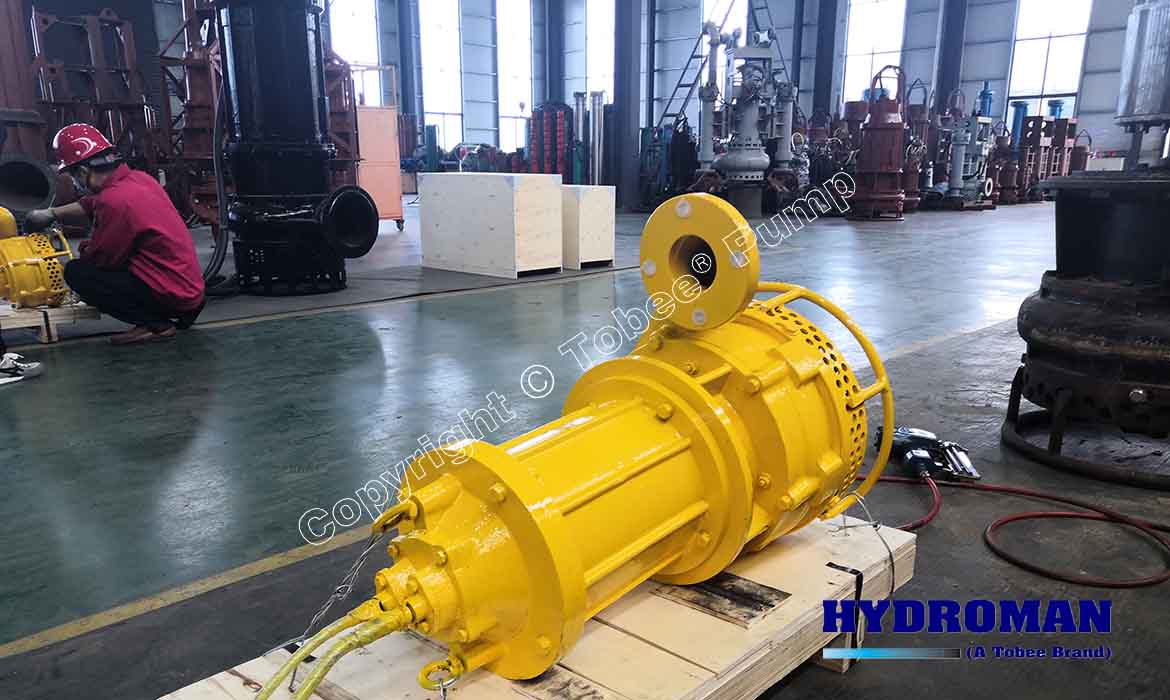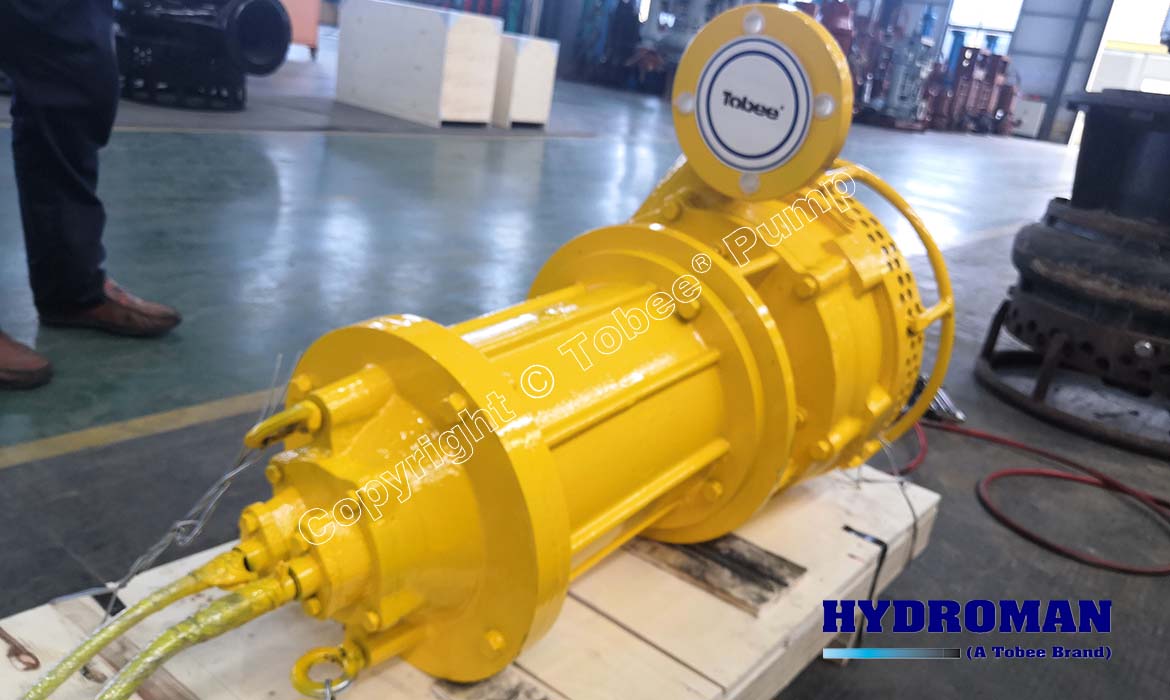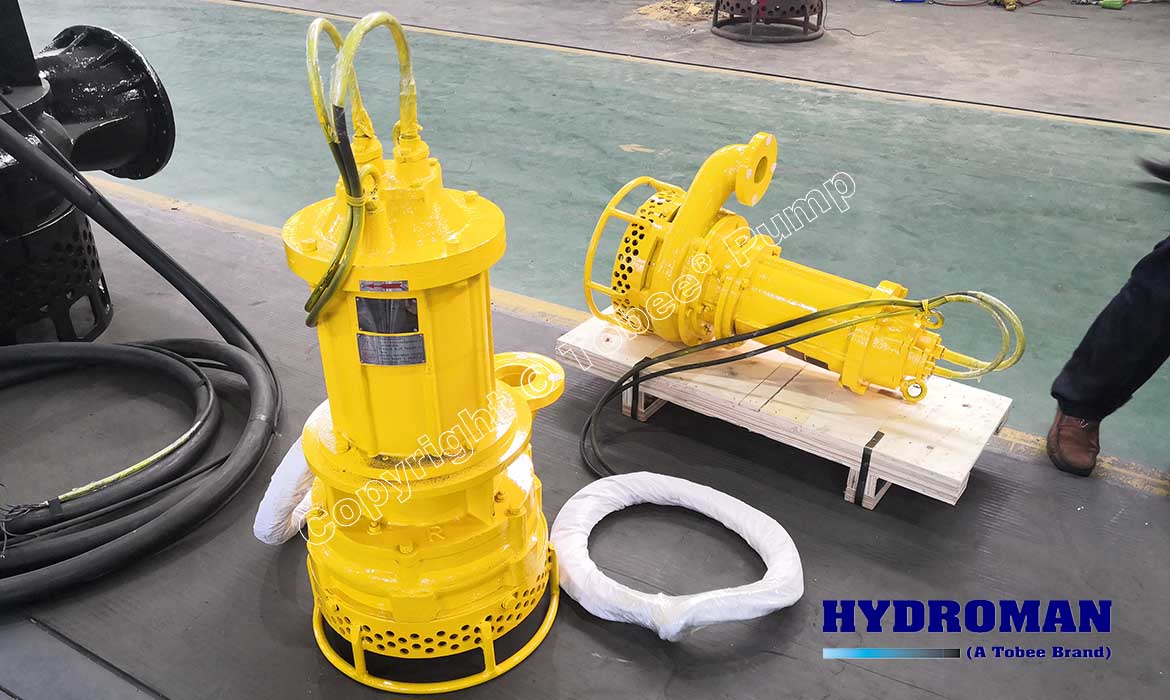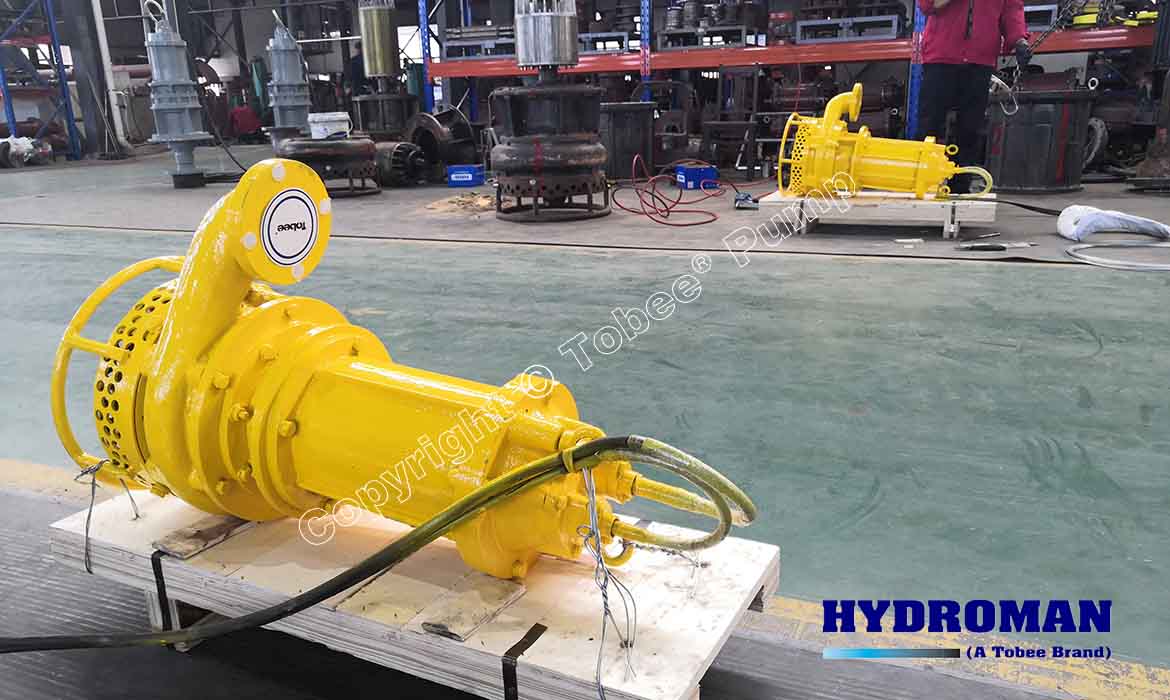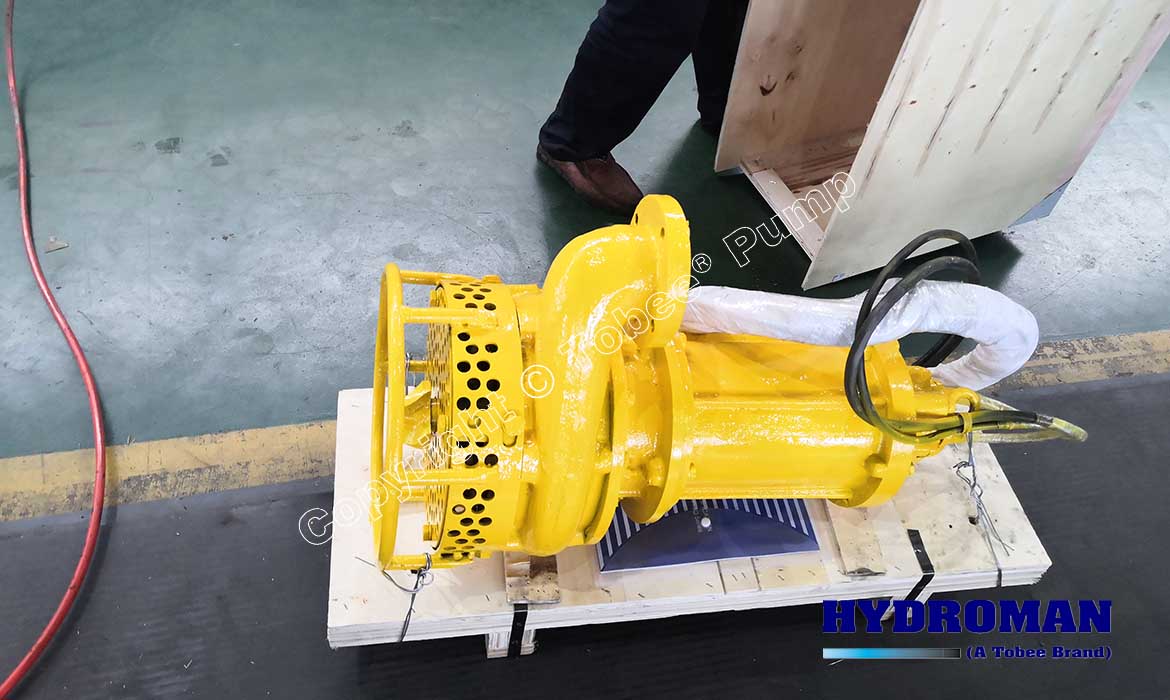 Hydroman™ Electric Submersible Dewatering Pump applications for this sump pump include water supply and drainage for aquaculture, irrigation, dewatering, water features, horticulture irrigation and extracting water from lakes, rivers and reservoirs.Hydroman Pumps, today has one of the widest range of submersible dewatering pumps, which comes with many unique built-in protections to overcome above challenge, We understand pumping liquids for submersible pump better, so we handle submersible pumps better, pumping liquids of various types & qualities.