Submersible Large Quantity Sand Pump
SPECIFICATIONS:
Size: 14inch - 20inch
Capacity: 2000-4500m3/h
Head: 10-40m
Max. particles: 120mm
Max. concentration: 70%
Max. working depth: ≤ 150m
Agitator or Cutterheads: Available
Sealing arrangement: Double mechanical seal
Materials: Hyperchrome alloy, Cast iron, SS304, SS316L, Duplex SS etc

Hydroman™ Submersible Large Quantity Sand Pump can transport high volume sand,water and viscous materials from the lake, river, sea, sump pits, sludge pumping, sewer by-pass, wast water treatment plant and so on, and Hydroman Submersible Sand Pumps are designed for heavy duty, long wear life, low energy consumption, excellent performance, and easy maintenance as a quality line of submersible large capacity drainage pumps in the mining and construction fields. The agitator mounted on the motor shaft-end facilitates efficient suction of the settled slurrym sand, or mud. The Side agitators, head cutter, high pressure jet water ring is also available for Hdyroman Submersible Large Quantity Sand Pump if the pumping liquids is thickness and hardnees.

Hydroman™ Submersible Large Quantity Sand Pump Parameter:

Model



Capacity
(m3/h)


Head H
(m)

Power P

(kw)

Speed N
(r/min)

Eff. η
(%)


Max. Particles

(mm)

Size
(inch)

450TJQ

2000-4500

10-45

160-600

980-1460

50-90

120

14-20

Hydroman™ Submersible Large Quantity Sand Pump Display Photos: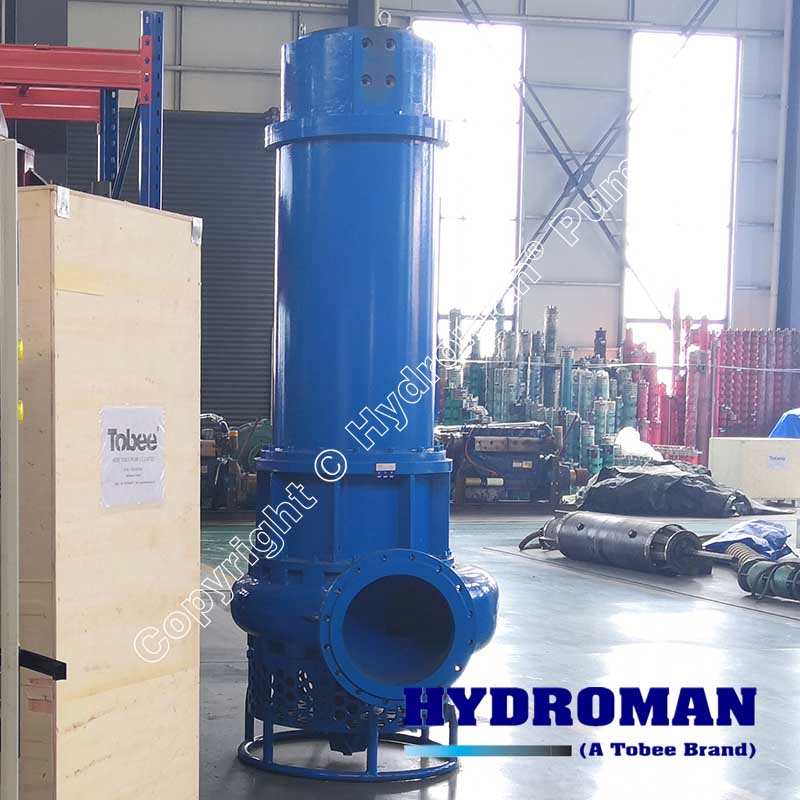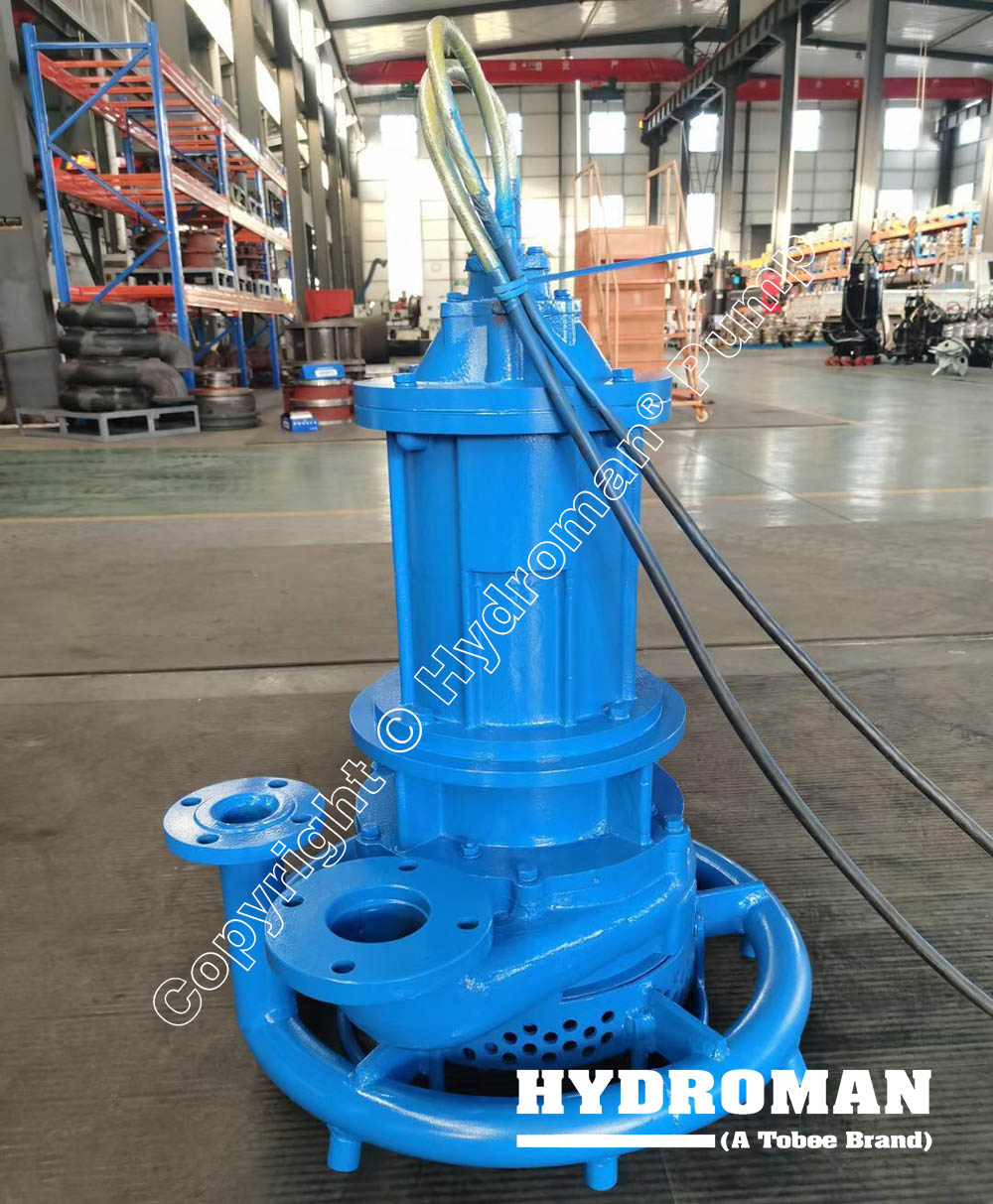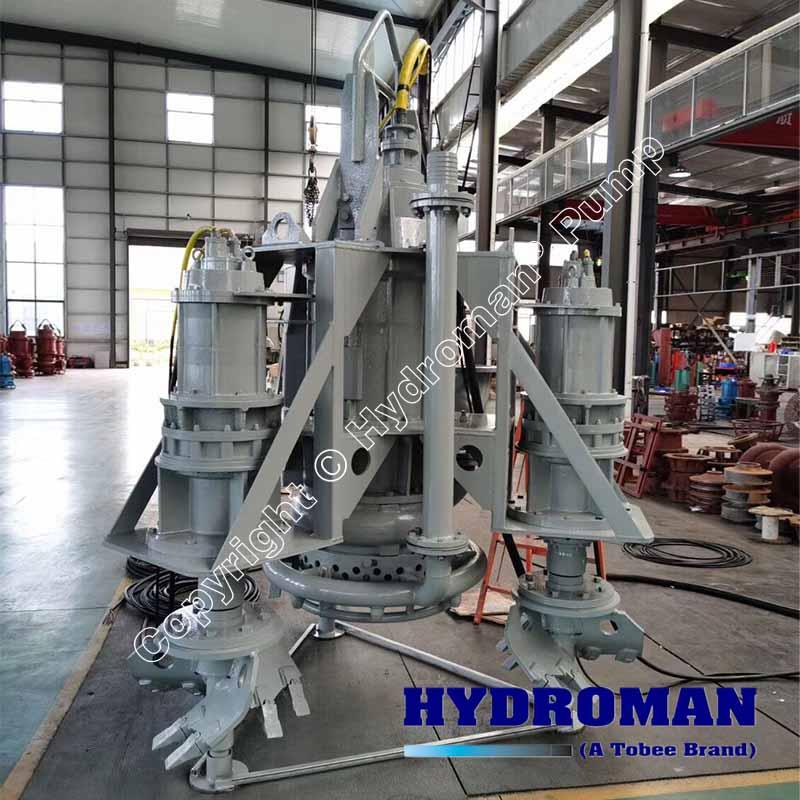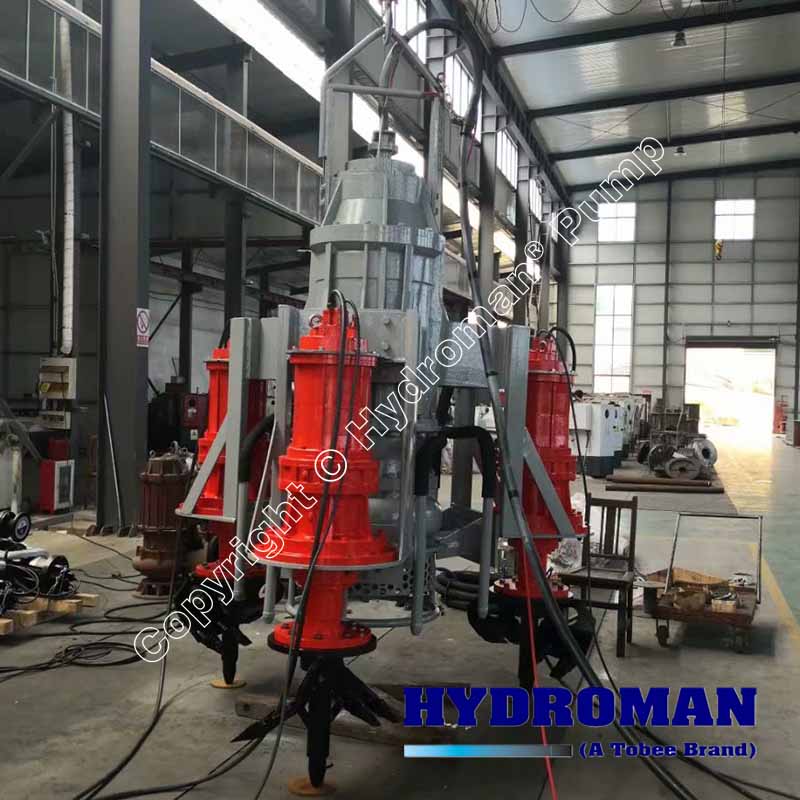 Hydroman™ Submersible Large Quantity Sand Pump Application:
Industry - submersible sand pumps are efficient for controlling cooling water, process and wastewater, and abrasive materials.
Water Treatment - submersible sewage sludge pump is used primarily in municipal water supply stations and sewage treatment plants for pumping water, sewage, and digested sludge.
Dredging, Sand & Gravel - submersible dredging sand pump to handle sand extraction and transport, sand and gravel mining, dredging harbors and marinas, port maintenance, dredging of canals and harbors, clean-up of rivers, lakes and lagoons, dam dredging, beach reclamation, heavy soils etc.
Mining - Submersible Slurry Pump is deal with mining and tailings reclamation, clean-up of setting tanks, extraction of coal, minerals and sand etc.
Offshore - Submersible offloading sand pumps are ideal for underwater work, ecological recovery, clean-up of locks, emptying of caissons and bulkheads, barge transfer etc.