Dec. 07, 2022
China hydraulic submersible slurry pump is one of submersible type slurry pump driven by hydraulic power, is designed for handling rocks, slurry, gravel, sand, stone, minerals, bentonite and others, with the shortest delivery times. Submersible hydraulic slurry pumps are mainly used in sewage bypass, lime slurries, mill scale, coal runoff sumps, wash down sumps, ash transfer, tailings ponds, slag pits, food wastes, silt removal, sand & gravel dewatering, barge & tank cleanout.

Hydraulic submersible slurry pump utilizes a machine's, vehicle's or vessel's hydraulic system as power source for high volume fluid pumping, the motor as the executive component, the hydraulic energy into mechanical energy of the new hydraulic submersible sand pump. At work, the energy is transferred to the slurry medium through the pump to stir the impeller rotation, so that it produces a certain flow rate, drives the solid flow, and realizes the slurry transportation.

Compared with the electric submersible sand pump, submersible hydraulic slurry pump has the following advantages:
▪ Hydraulic transmission movement inertia is small, fast reaction speed, can achieve a wide range of stepless speed regulation;
▪ Automatic overload protection, no motor burning phenomenon;
▪ No electricity, no risk of electric shock;
▪ Connected to excavators and other machines with hydraulic system, can realize free transition, especially in remote areas of construction, power shortage, the advantage is more obvious;
▪ Can be used as an accessory of the excavator, in the adverse digging when extraction and long-distance transportation, improve the value of the excavator itself.
China hydraulic submersible slurry pump feature: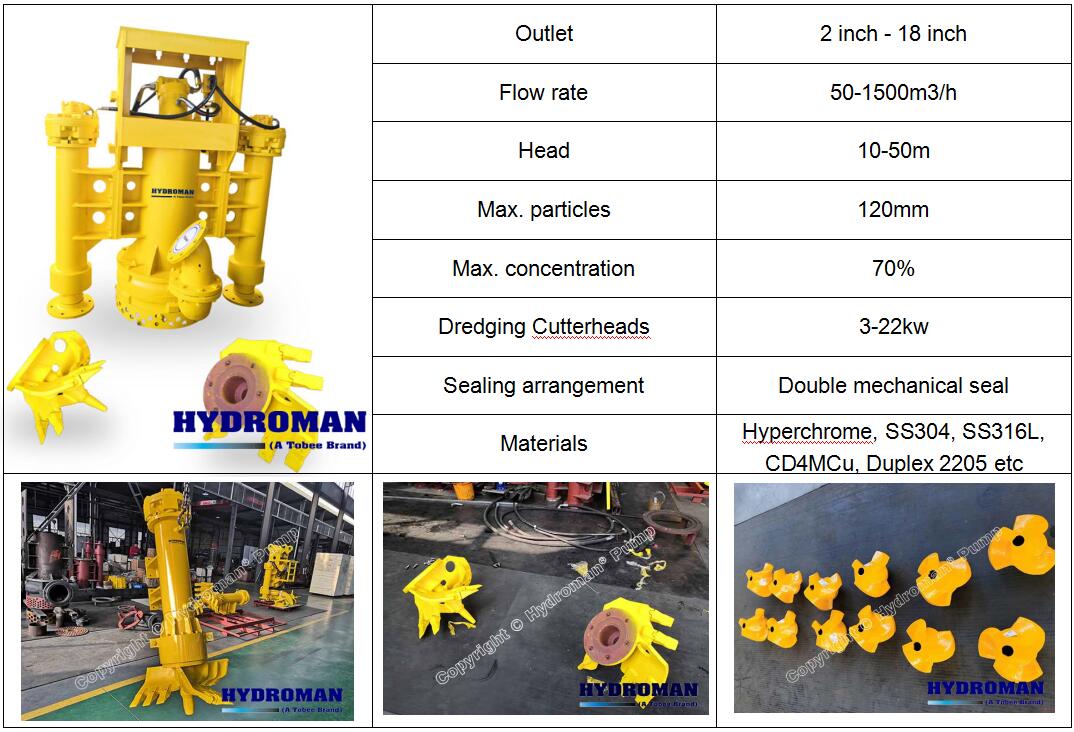 China hydraulic submersible slurry pump display: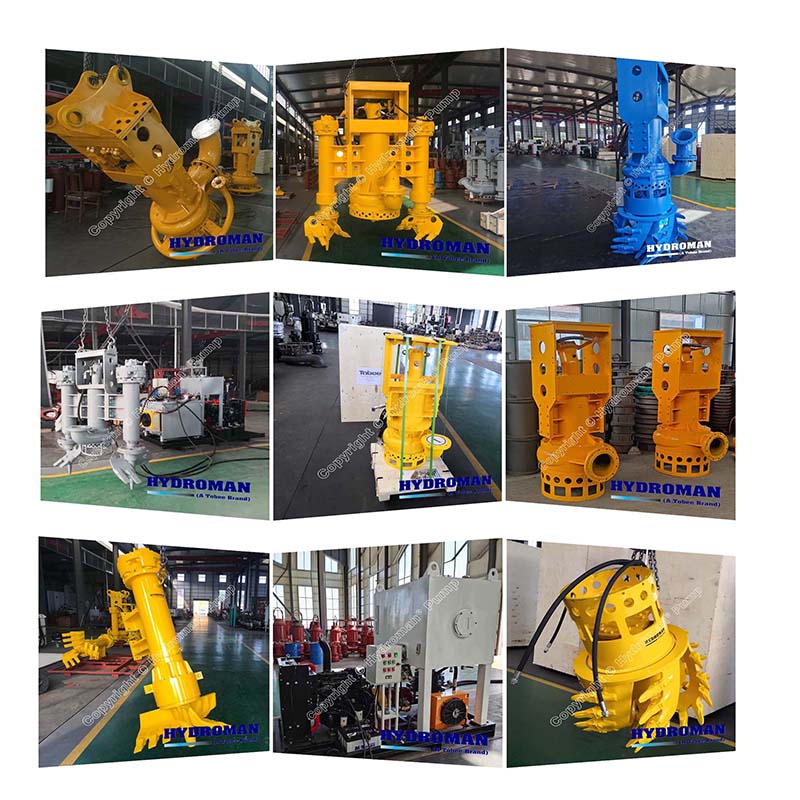 China hydraulic submersible slurry pump application: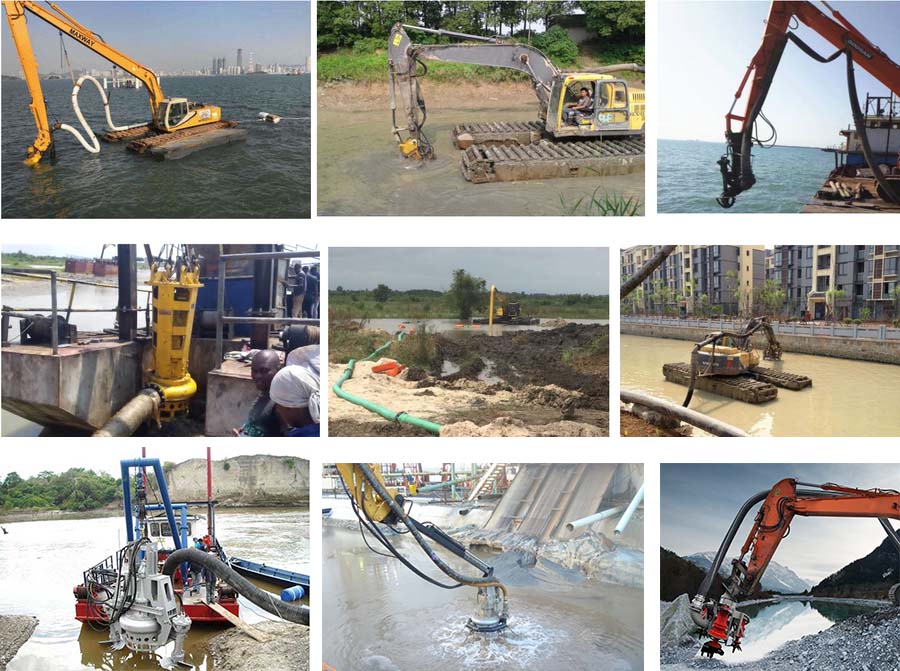 • Dredging

• Slurries




• Sands




• Gravel




• Excavating




• Stone




• Rocks

• Minerals

• Bucket dredger




• Sludge




• Bentonite




• Tailing slurries




• Slush




• Coal slime




• Solid materials




• Draining




•

Offloading


• Slag

• Silt

• Other industries