Nov. 03, 2021
Hydroman™ Electric Submersible Slurry Pumps with WePanel™ Control Box is ready for shipping.
Hydroman submersible slurry pump wet parts are made from wear resistant Cr27+Mo high Chromium alloy material, The hardness can upto 65HRC.
For the normal submersible slurry pumps, the oil chamber, motor shell and cable cover used to be cast iron material, with good wear resistance but poor corrosion resistance.
Due to the corrosive working conditions in the user's site, we had redesigned the oil chamber, motor shell and cable cover of this slurry pump with SS316 material instead of cast iron, but still use high Chrome alloy material on the main wear parts,
With this special design, the pump is both wear-resistant and corrosion resistant, very suitable for highly corrosive and abrasive working conditions.
In addition, the drive motor uses pure copper coil, will be more suitable for 2000 meters altitude plateau, more stable, more efficient and more durable.
Hydroman™ Electric submersible slurry pumps Photos: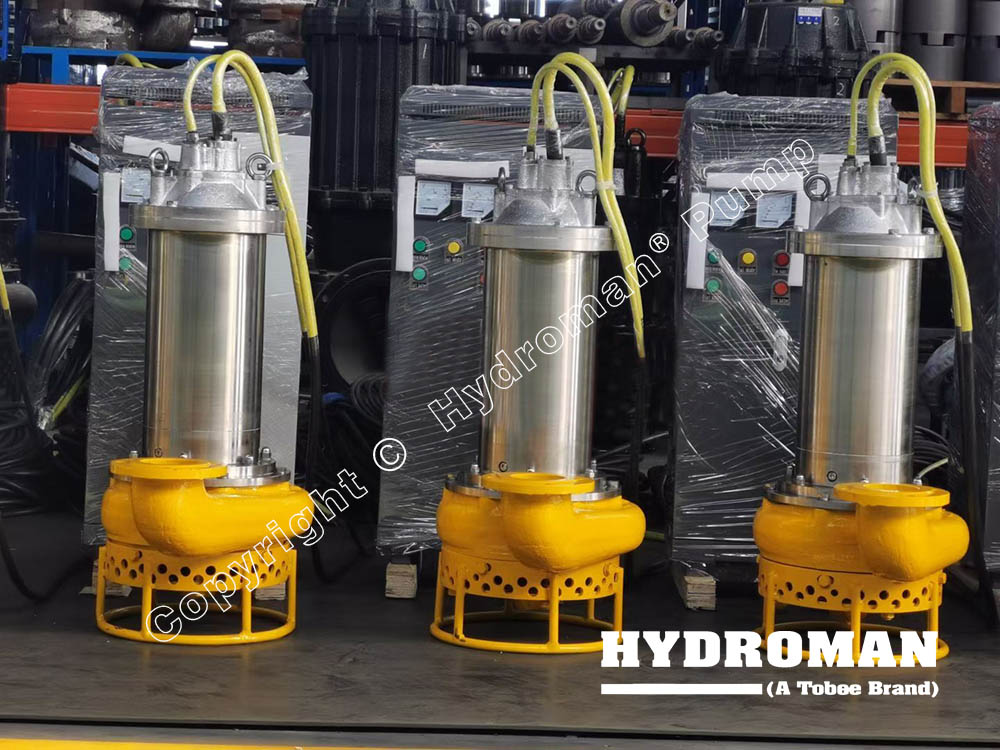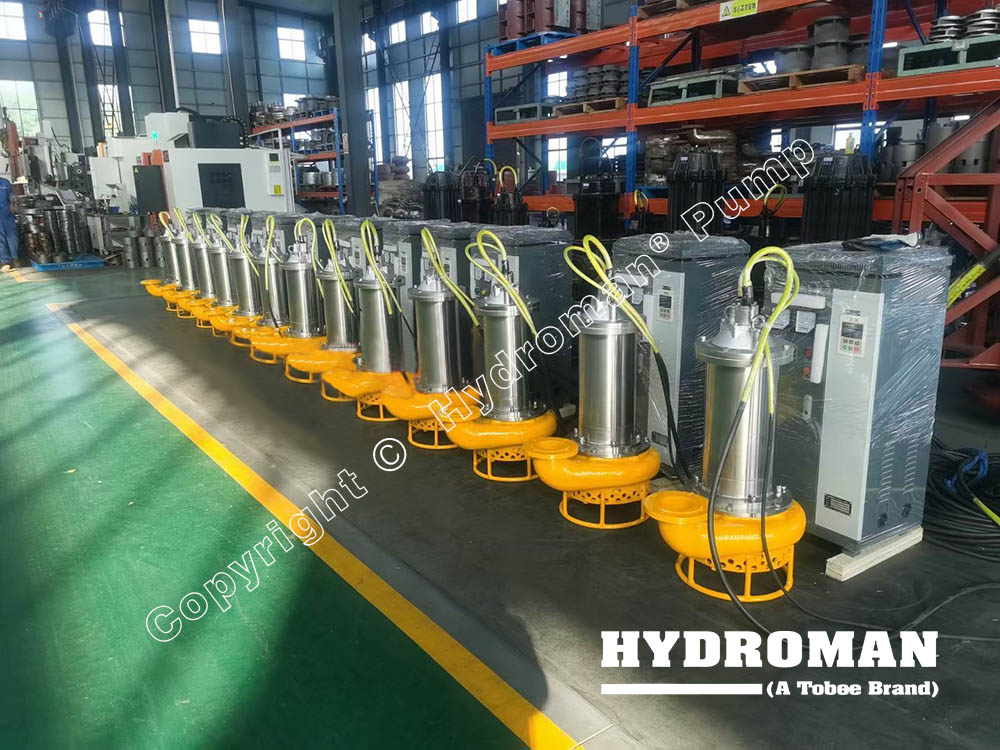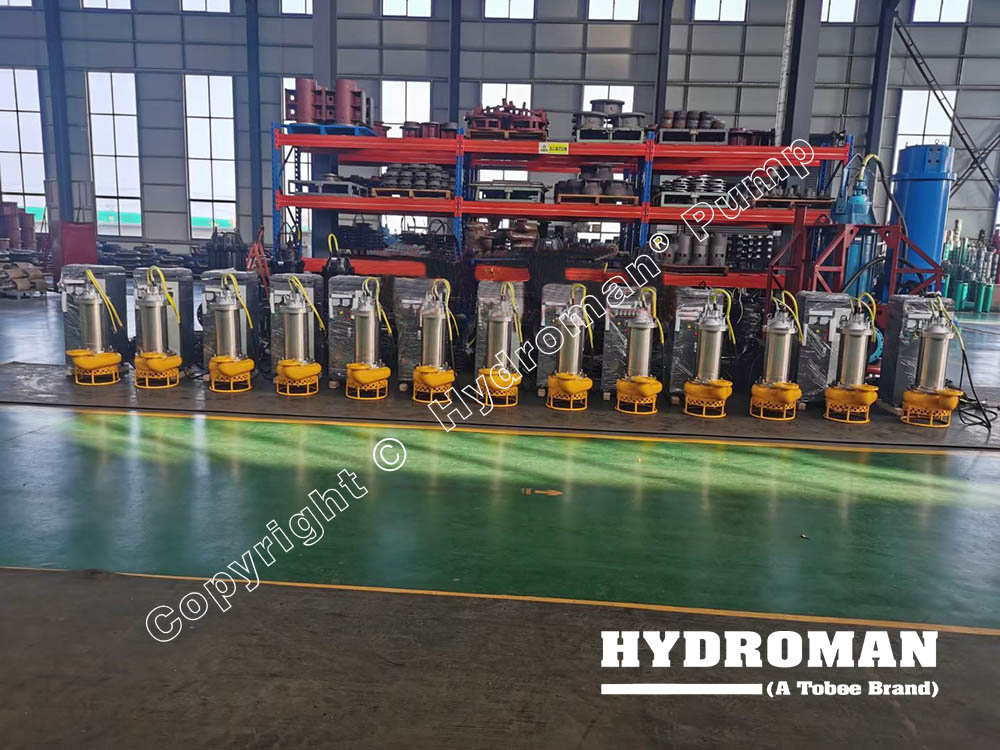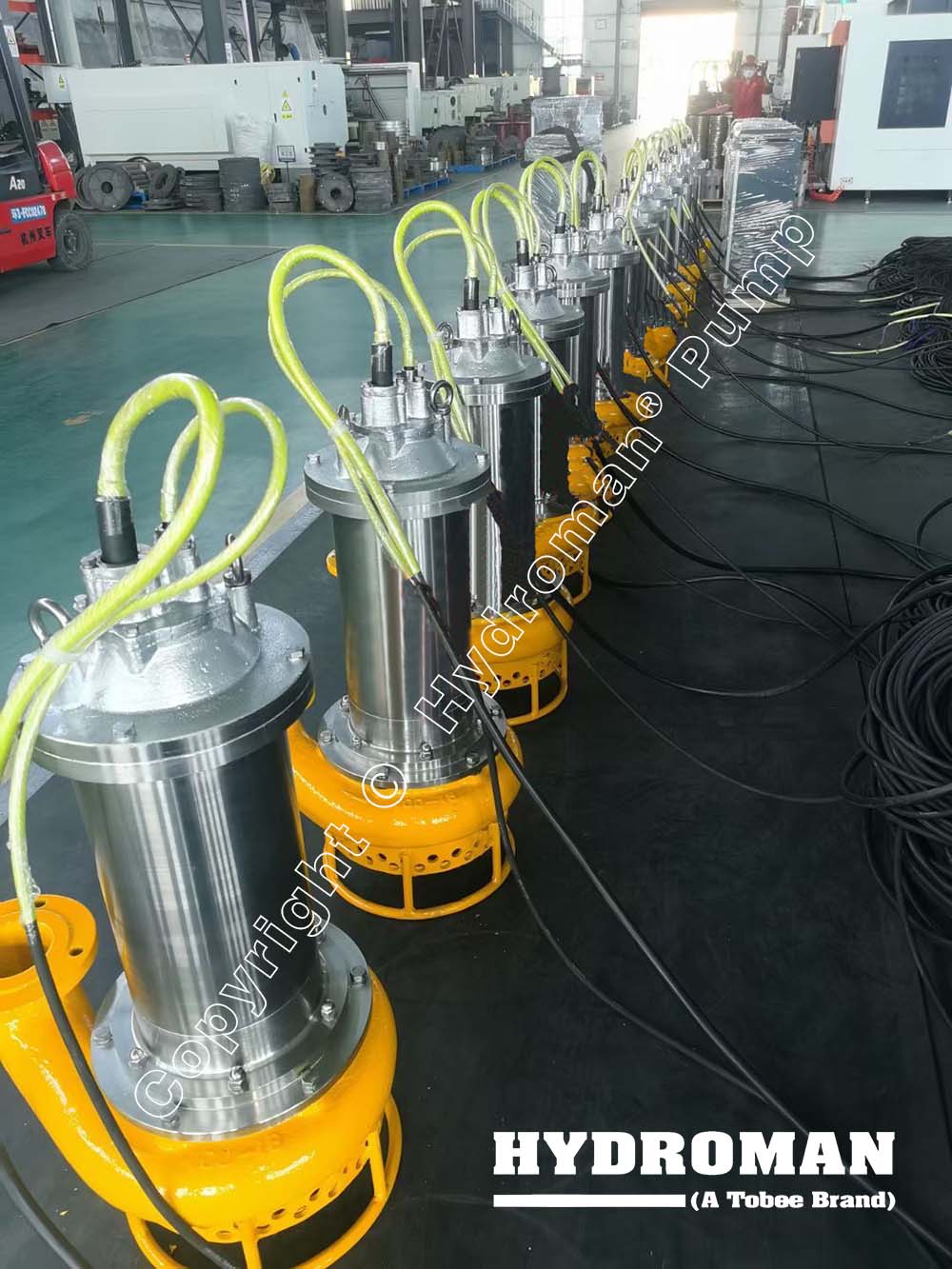 HEBEI TOBEE PUMP CO.,LIMITED
Add:Hi-tech Development Zone | Shijiazhuang City | Hebei Province | China.
Email:Sales@tobeepump.com | Skype:Tobee.pump | Mob:+86-18032034573 | Fax:+86-0311-87221317
Web:www.tobeepump.com | Web:www.slurrypumpsupply.com | Web:www.tobee.cc | Web:www.hydroman.cn | Web:www.tobee.store