May. 08, 2021
Submersible pumps, as the name suggests, are specifically designed so that they can be completely submerged within the liquid which is to be pumped. Submersible pumps can be driven by hydraulic actuator and electric motor. Hydroman™ submersible pump motor is protected by double mechanical seal and lip seals to prevent the entry of water and other impurities into motor.

Hydroman supplies a variety of options in submersible slurry pumps with multiple sizes, power choices, and solids handling to meet your specific application needs. Our submersible drainage pumps, submersible slurry pumps, submersible sand pumps, submersible dredging pumps, submersible agitator slurry pumps, submersible dewatering pumps, submersible sludge pumps, submersible sewage pumps, submersible gravel pump, hydraulic slurry pumps, hydraulic submersible dredge pumps, excavator mounted hydraulic dredge pumps provide light-duty to heavy-duty pumping options.

Since no additional vacuum pump or pump house is needed, submersible pumps are easy installation, operation and cost saving.
Hydroman Electric Submersible Pumps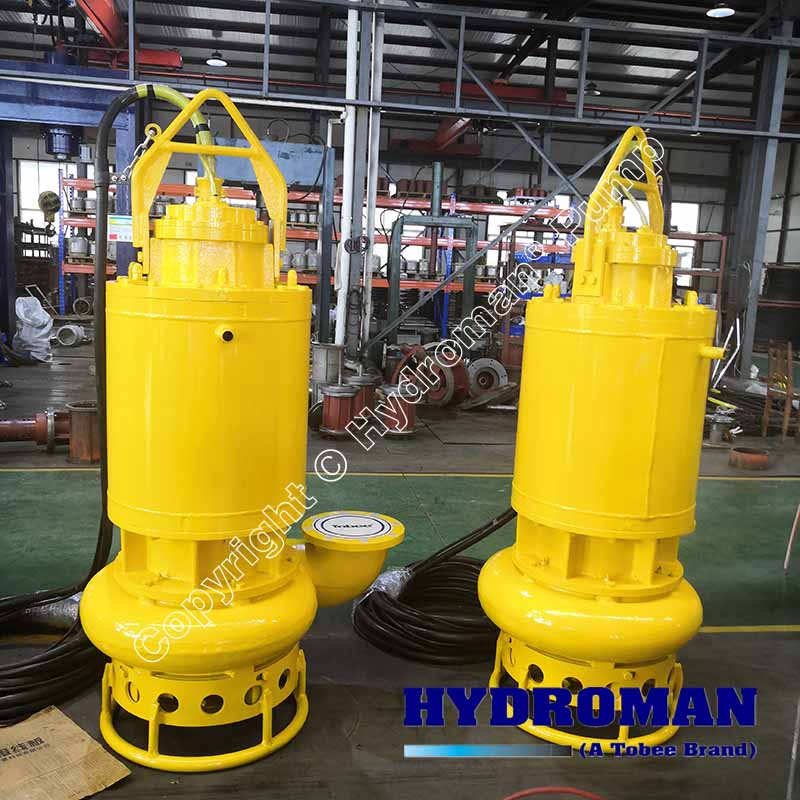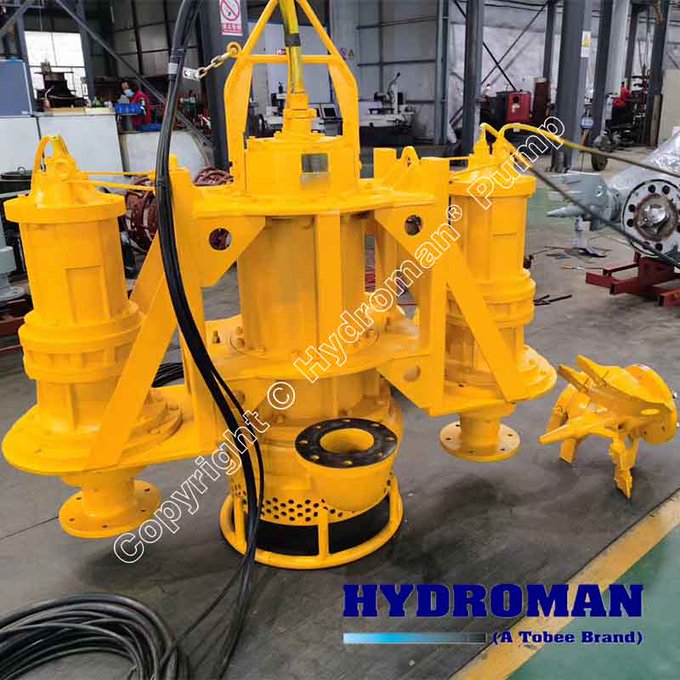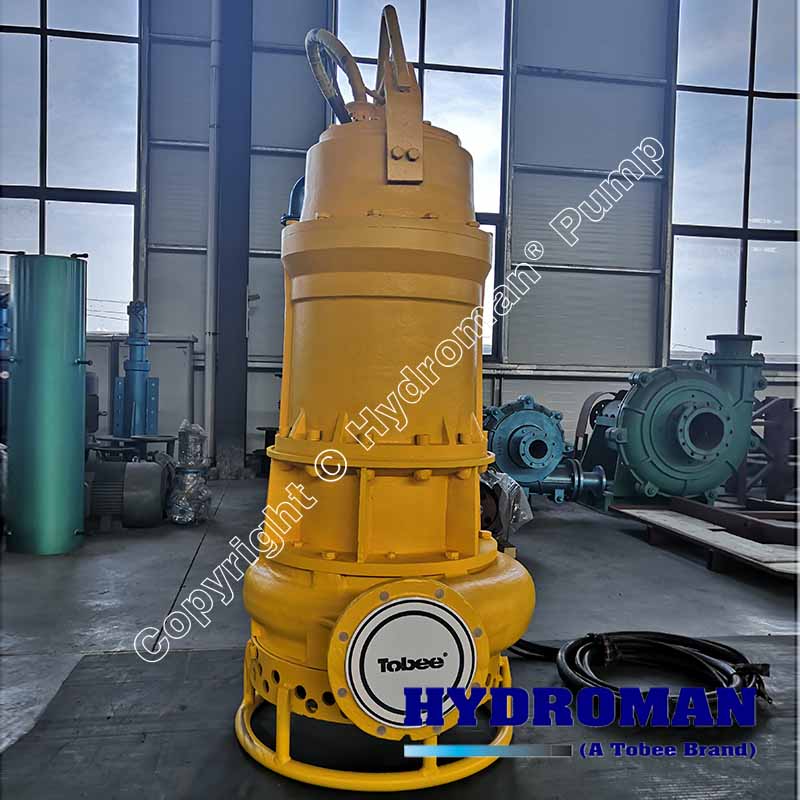 Hydroman Hydraulic Submersible Pumps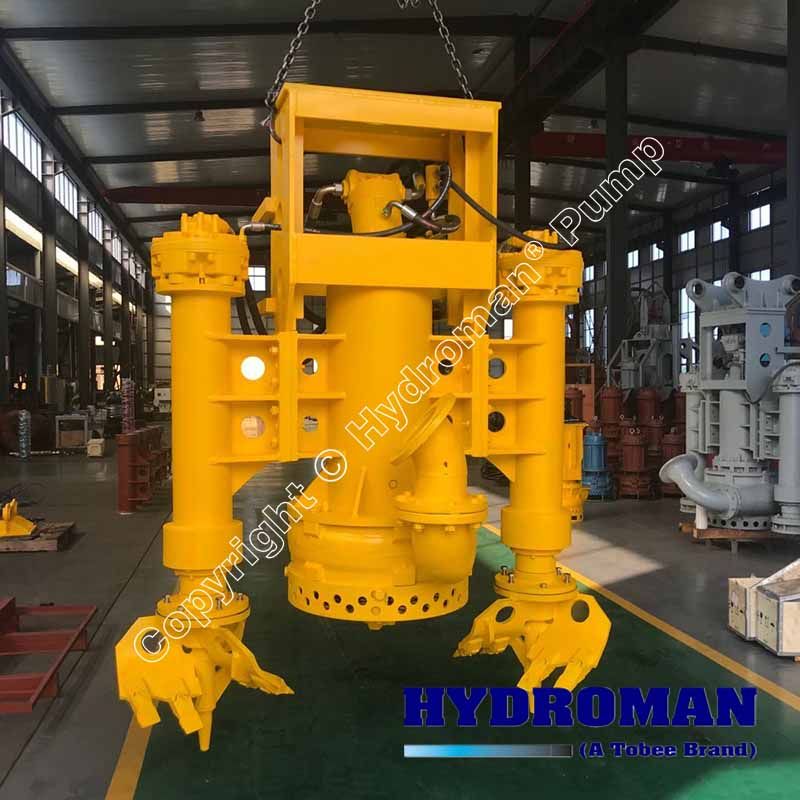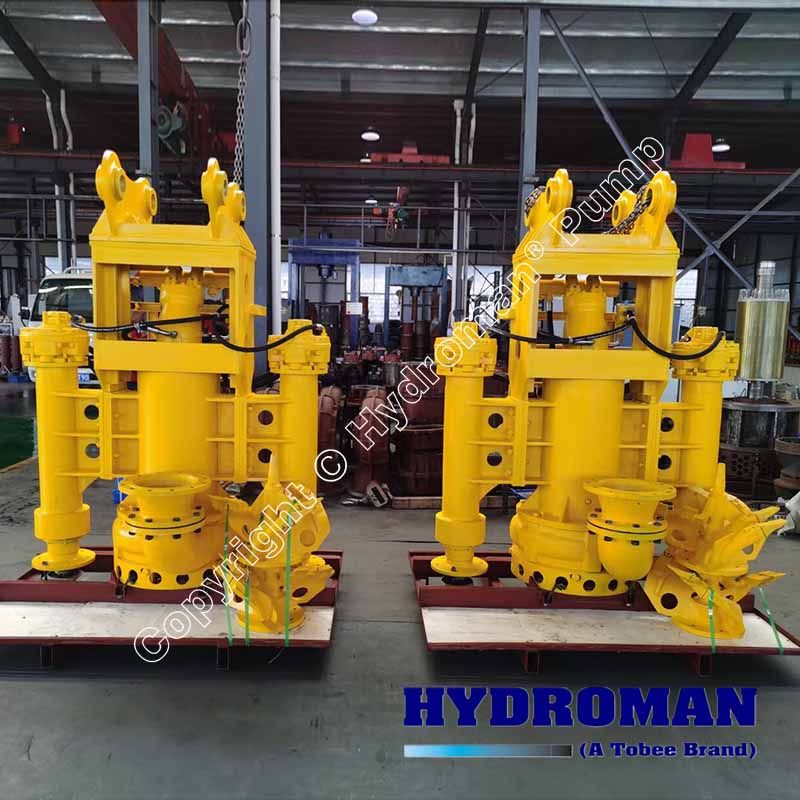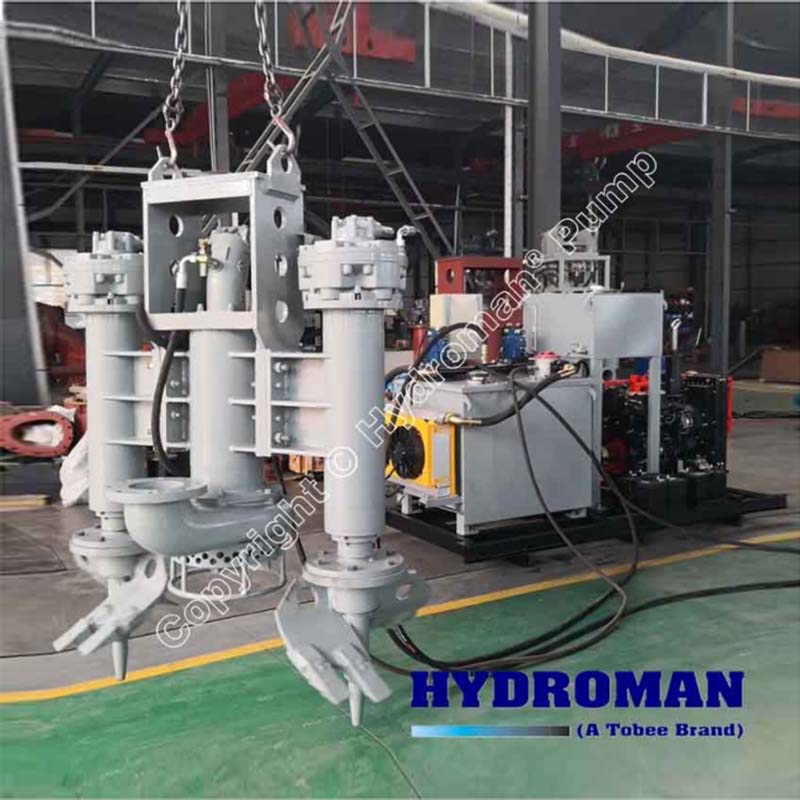 Kindly freely contact us to get our low-cost submersible pumps, start operation in tough, abrasive heavy industry applications right away!