Offloading Submersible Hydraulic Dredging Pump
SPECIFICATIONS:
Size: 80-400mm
Capacity: 50-1500m3/h
Head: 10-50m
Max. particles: 120mm
Max. concentration: 70%
Agitator: Available
Cutterheads: 3-22kw
Sealing arrangement: Double mechanical seal
Materials: High chrome, Hyperchrome, SS304, SS316L, CD4MCu, Duplex 2205 etc

Hydroman™ Offloading Submersible Hydraulic Dredging Pump can efficiently dredge material to load into a hopper barge and takes them to its final disposal area at the same time. In some dredging operations the dredged material is first loaded into a hopper barge that carries the material to its final discharge location. Once the material reaches the site, it's possible that it has lost most of its moisture and has compacted on the barge hopper, Hydroman™ Offloading Submersible Dredging Pump can break the material from its compacted state and diluting it into a homogeneous slurry with high solid concentrations that the pump then takes to its final disposal area.

In addition,excavators, cutter head and jet rings to optimize the performance of Hydroman pumps, Hydroman™ submersible pumps are used in very different sectors: from marine dredging to the industrial ponds desludging, from high-depth works to operations at mining basins. The variety of work carried out and the need to provide effective solutions for every need of our customers led us to create a complete and reliable range of accessories. For clayey materials, as an alternative or in addition to the disruptor, it is possible to consider a system of high pressure water jets called the jet-ring system, the cutter head can be used in combination with the agitator, which allows to avoid clogging problems to the pump, The excavators are used in conjunction with the pump to increase the solid production and carry out dredging works in the presence of particularly compact backdrops.

Hydroman™ Offloading Submersible Hydraulic Dredging Pump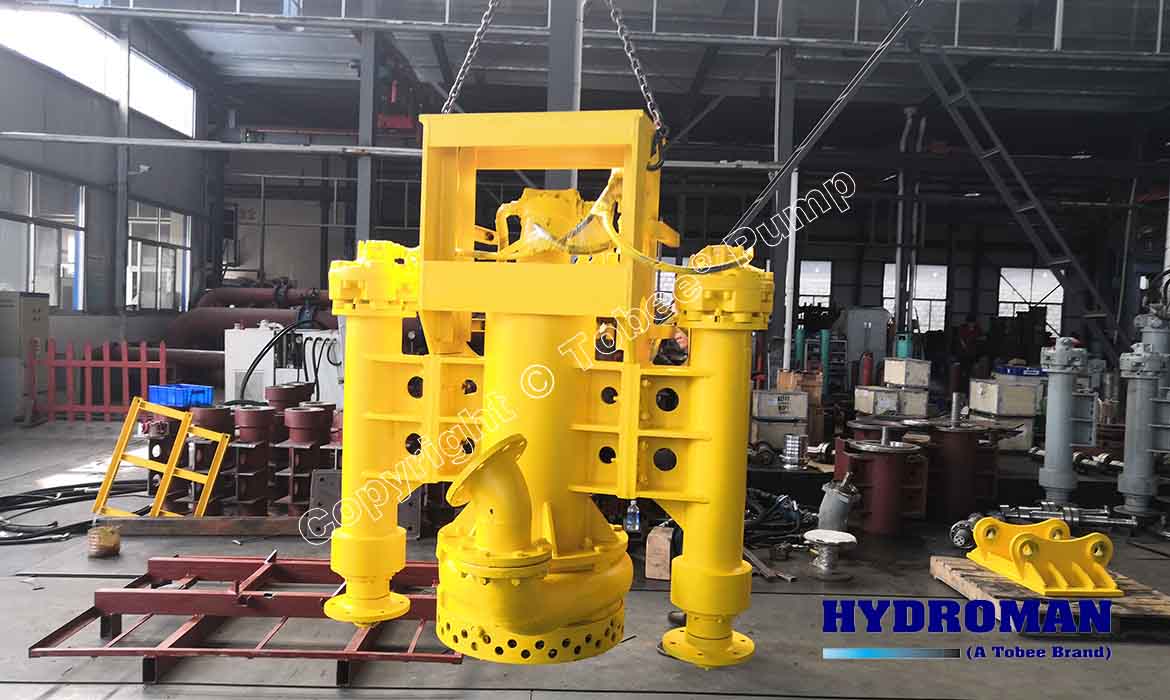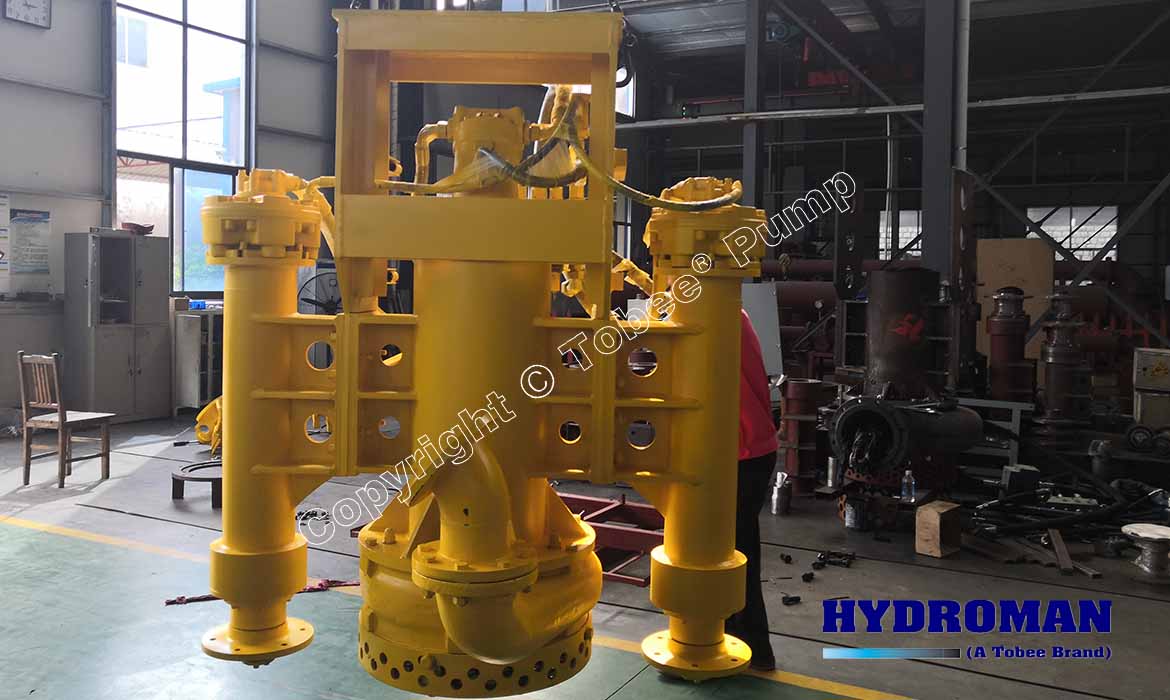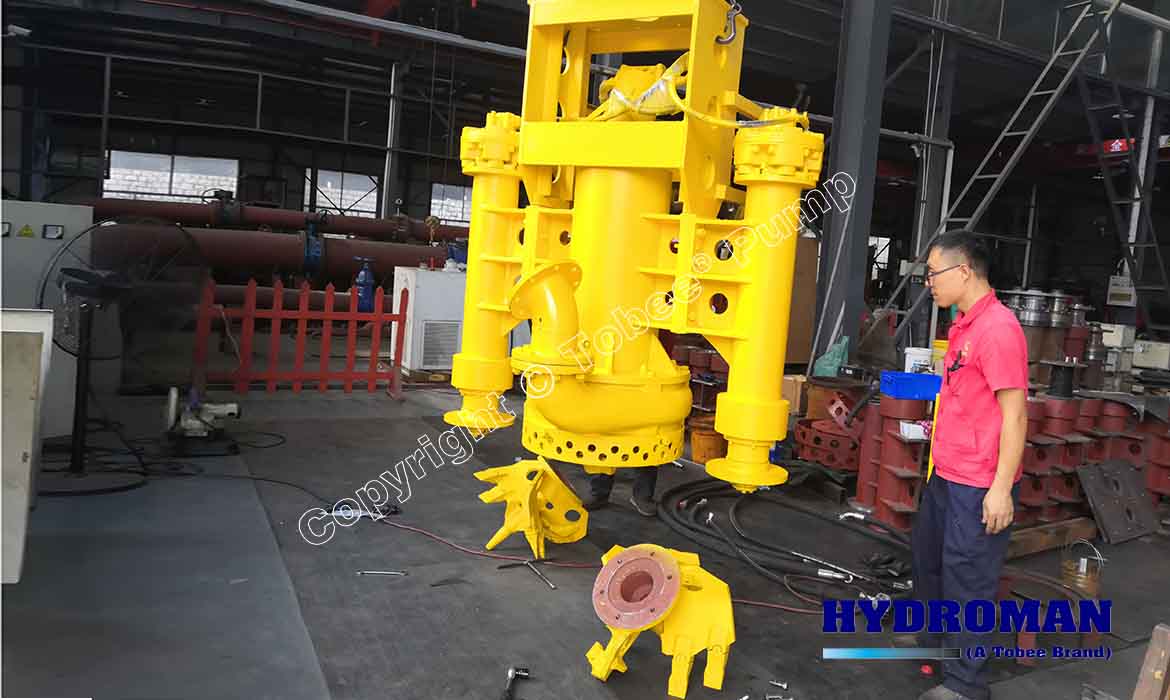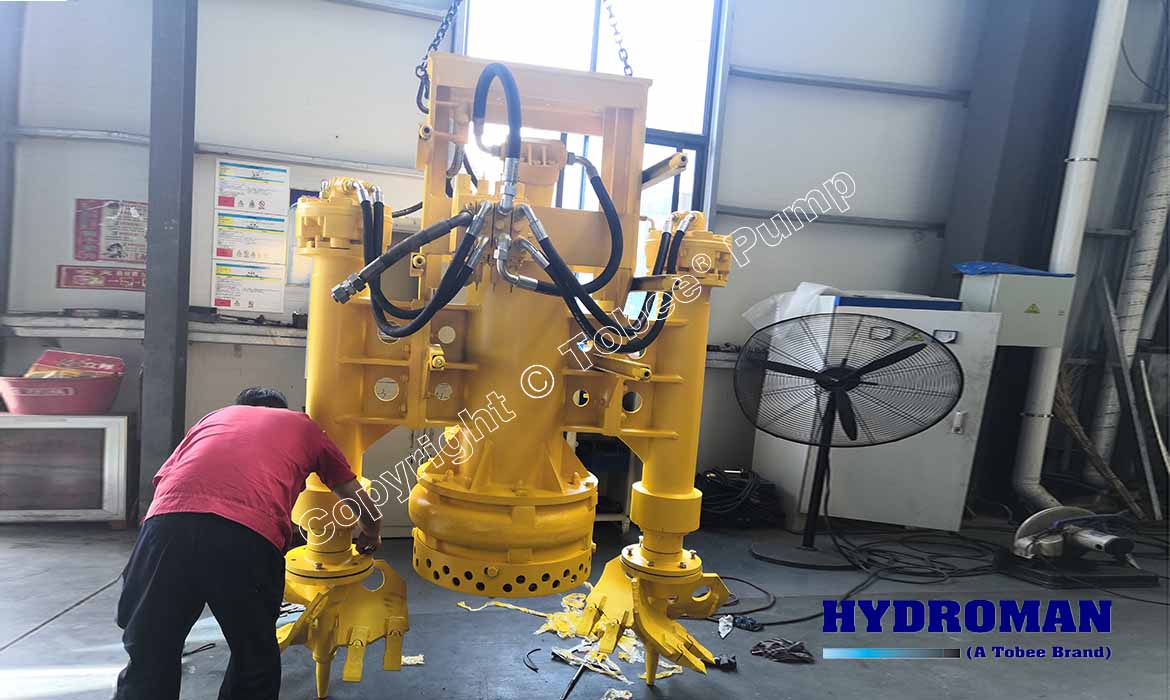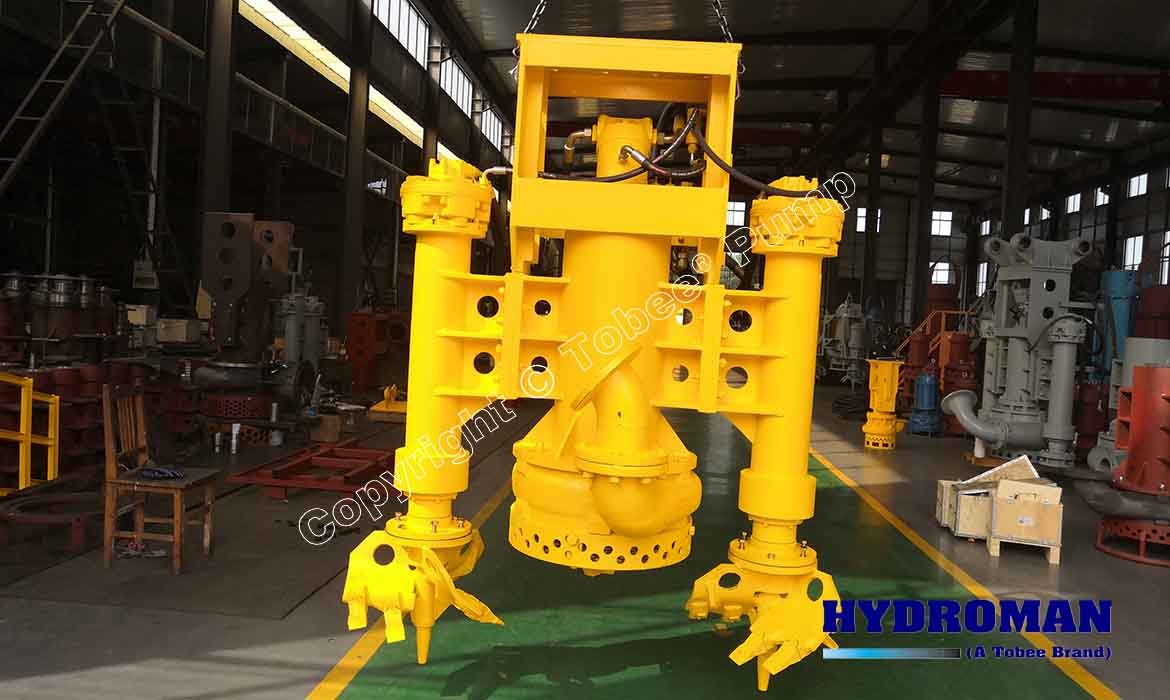 Hydroman™ Offloading Submersible Hydraulic Dredging Pump Application:

Dredging for river, lake, man work lake, port.
Sucking sand in river, lake and sea.
Discharging sediments and mud slurry
Drainage in civil pipeline and rainwater pumping station
Cleaning steel mill and ore treatment plant settling pond, power plant's sediment coal pool and pollution water treatment plant oxidation ditch sediment pool.
Transferring water and slag slurry in steel and iron mill.
Transferring tailings and slag pulp in concentrating mill.
Cleaning slime and slurry in coal mine
Transfering coal fly ash, slime and coal slurry
Absorbing all kinds of carborundum, silica sand and steel slag solid particles.
Gold sand dredging, iron sand suction and mineral processing
Transferring slurry with all kinds of impurity
Transferring slurry with more bigger solid particles