Jan. 27, 2022
Submersible pumps with agitators for dredging mud, which are more efficient than jet pumps, contain a hermetically sealed motor and are used for pushing fluid to the surface. Hydroman Submersible mud pumps are equipped with agitators that assist smooth suction of the pumped high concentrations of solids, except the main impeller, two or three of extra agitators can be equipped to the main pump body to help break and mix the sludge, greatly improve the work efficiency.

The wet parts of Hydroman submersible pump with agitators are constructed with abrasive-resistant (HRC 62-65 hardness), Hyperchrome alloy steel. Additionally, long, reliable pump life is bolstered by high efficiency 1460 RPM and 980RPM motors, Class H insulated and have a minimum 1.25 service factor, double mechanical seals, a 410 stainless steel rotor and shaft sleeve.

Hydroman™ Submersible pumps with agitators for dredging mud characteristic:
▪ The bottom of submersible mud dredging pump is equipped with a stirring device, and also can be equipped with two or more sides separate agitators as well.
▪ This submersible pump with agitator can handle solid materials with a maximum particle size of 150mm. Maximum concentration can reach more than 70%.
▪ The Electric submersible pumps with agitators could be retrofitted in the boom of a electric excavators. The power is provided by the hydraulic station of the excavator. The power source is diesel engine,so it can solve the problem of power inconvenience when the electric submersible pump work in remote areas.
▪ Submersible pump with agitators wetted end components are all made of high-chromium alloy. Other materials can be customized.
▪ The use of unique sealing device, free of frequent machine seal replacement, improve work efficiency.
▪ Electric side agitators could be attached directly to the submersible slurry pump, submersible sand pump, submersible dredge pump, submersible sludge pump and submersible mud pump for compacted materials.
▪ Various protection devices such as overheating enable the submersible mud pump with agitators to operate safely for a long time under severe working conditions.
Hydroman™ Submersible pumps with agitators for dredging mud display: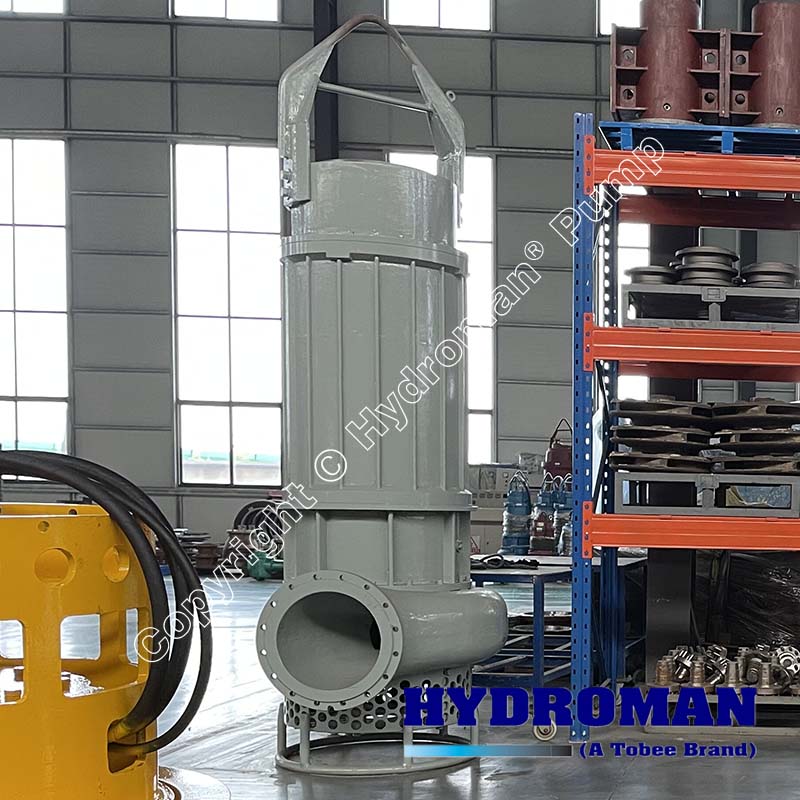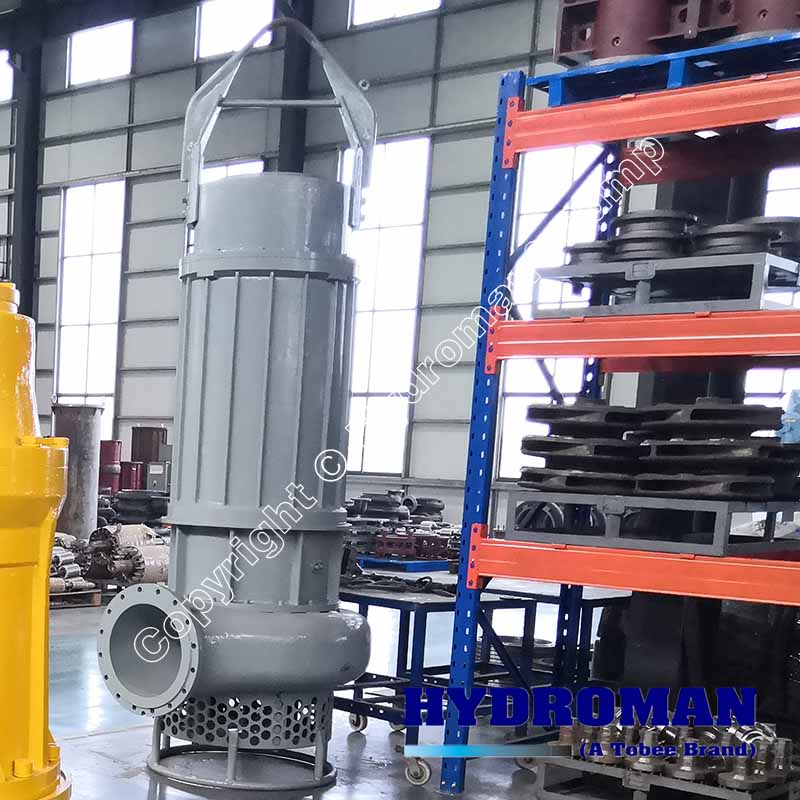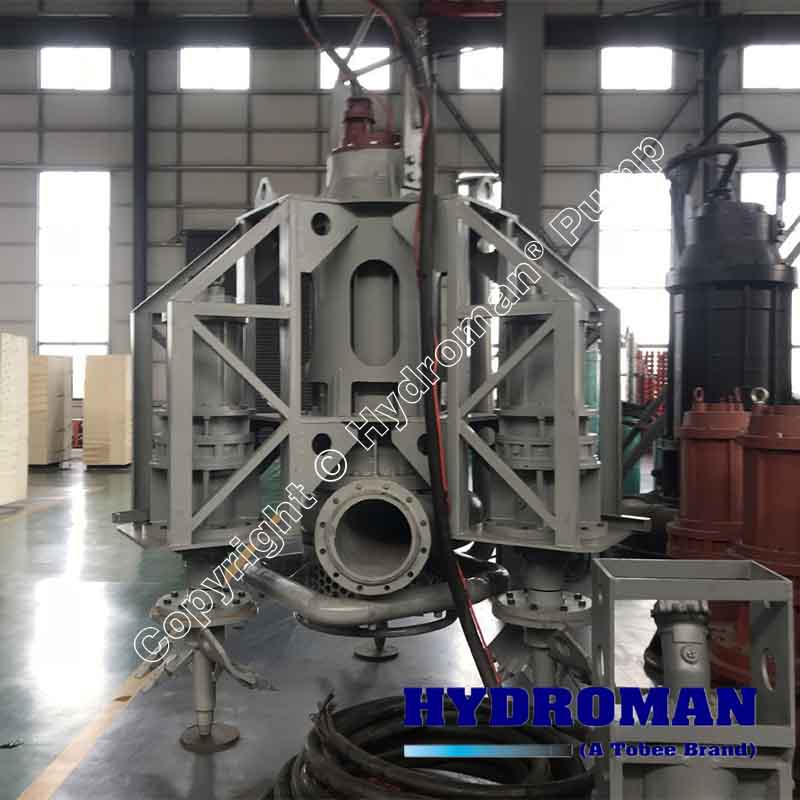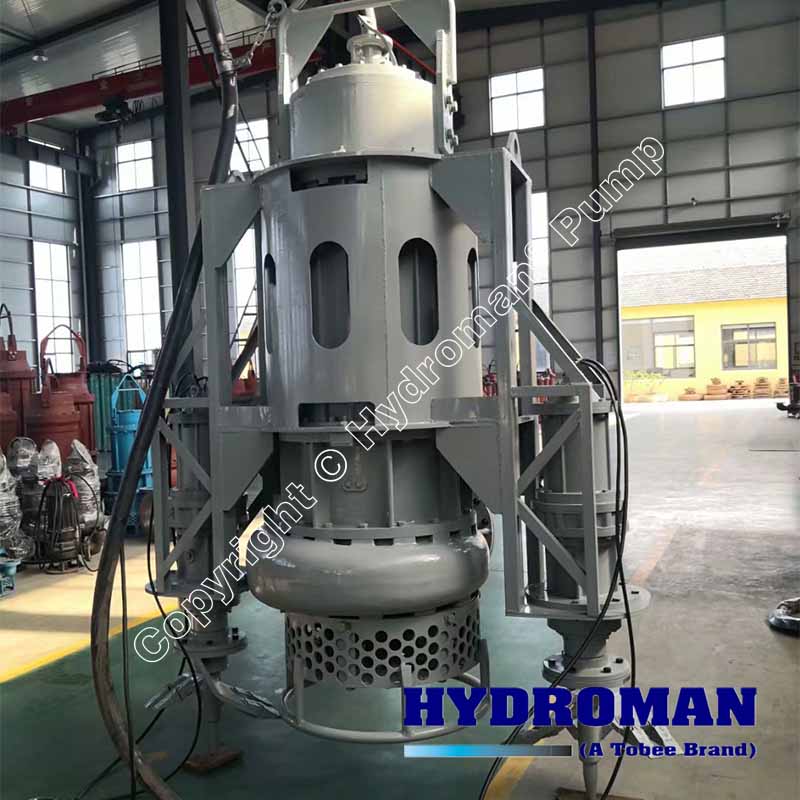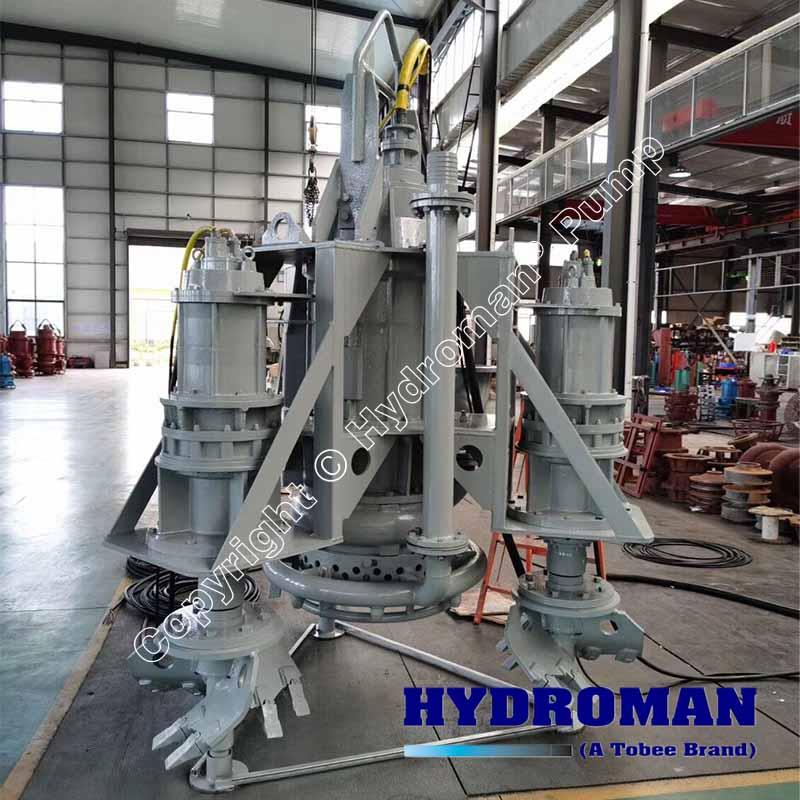 Hydroman™ Submersible pumps with agitators for dredging mud application:
Construction sites
Mines and quarries
Sand pits and sedimentation tanks at wastewater treatment plants
Transfer of bentonite slurry and sandy sludge
Transfer of water containing mud and sand