Submersible Waste Water Sludge Pumps with Control Panels
SPECIFICATIONS:
Size: 50-400mm
Capacity: 7-2400m3/h
Head: 7-120m
Power: 0.75-315kw
Max. particle: 120mm
Agitator or Cutter heads: Available
Materials: High chrome, Hyperchrome, SS304, SS316L, Duplex SS etc.
Hydroman® Submersible waste water sludge pumps are a popular type of submersible water pump used in pump station of wastewater collection system, submersible sludge pump is compact and often less costly to install than other pump types. Being a below grade installation, these submersible sludge pumps do not obstruct sight lines and are virtually silent during operation.

Submersible Sewage Sludge Pump operation is controlled by liquid level sensors that are connected to a control panel. The most common liquid level sensor is a float switch, while transducers and other pressure sensing devices are often used. The control panel will contain the motor contactors, overloads, pump protection features and alarm functions. The control panel is located in a ventilated area outside the basin, either mounted on a stand near the cover or on a nearby wall surface.

Submersible waste water sludge pumps with control panels will be more energy saving, because the control panel can control the submersible slurry sludge pump reduce or increase the capacity based on demands at any one time, which can have a major positive impact on the submersible pump's lifetime cost.

Submersible Waste Water Sludge Pumps with Control Panels Applications :

Wastewater or sewage and sludge containing solid or fibrous particles and storm water.

Irrigation and drainage applications.

Sand pits and sedimentation tanks at wastewater treatment plants

Transfer of bentonite slurry and sandy sludge

Transfer of water containing mud and sand

Wastewater treatment plants

Transfer of water high in slurry, sand and abrasive particles

Cleaning of sand pits, sludge tanks and tailings' ponds

Transfer of sandy sludge and slime
Hydroman®(A Tobee Brand)Factory Display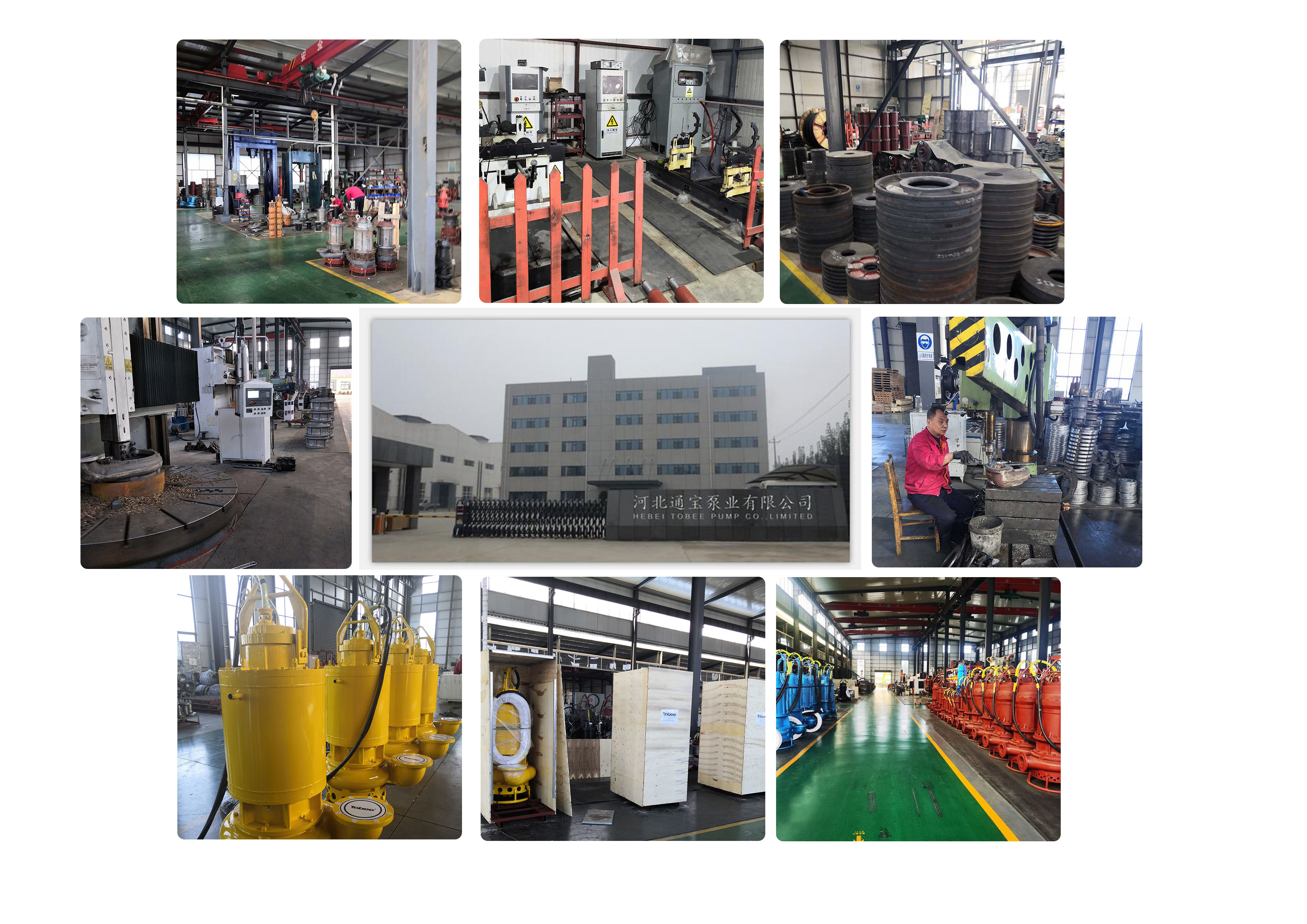 Hydroman® Submersible Sludge Pump Packing