Sand, Silt and Slurry Submersible Pumps
SPECIFICATIONS:

Size: 50-400mm

Capacity: 7-2400m3/h

Head: 7-120m

Power: 0.75-315kw

Max. particle: 60mm

Agitator or Cutter heads: Available

Materials: High chrome, Hyperchrome, SS304, SS316L, Duplex SS etc.
Hydroman® Sand, Silt and Slurry Submersible Pumps made from high quality hyperchrome alloy materials and featuring heavy duty wear resistant impellers, these submersible sand pumps are designed to tackle the toughest conditions. Hydroman® Submersible sand, silt and slurry pumps by industrial flow solutions are the perfect solution for sand, slurry, gravel, solids, mud, soils, stone and dust removal.

Hydroman® submersible sand dredging pump is adopted with F Class insulated 4-pole motor, high wear-resistant mechanical seal, heavy-duty closed high wear resistant alloy impeller. There is an agitator in the lower part of submersible slurry pump, the sediment at the bottom of water will be stirred into a suspension formand then be sucked into the inlet to be discharged to clear completely.

Hydroman® Sand, Silt and Slurry Submersible Pumps Application:
▪ Dredging and transfer sand, slurry, mud, solids, heavy soil, stone dust, gravel, etc.
▪ Industrial waste at harbor, offshore, river, lake, mine, quarry, power plant
▪ Construction sites
▪ Civil work sites
▪ Extracting, transferring and moving sand
▪ Gravel and solids at recycling factory of construction materials
▪ At ready mixed concrete plant

Hydroman® Sand, Silt and Slurry Submersible Pumps Structural Features: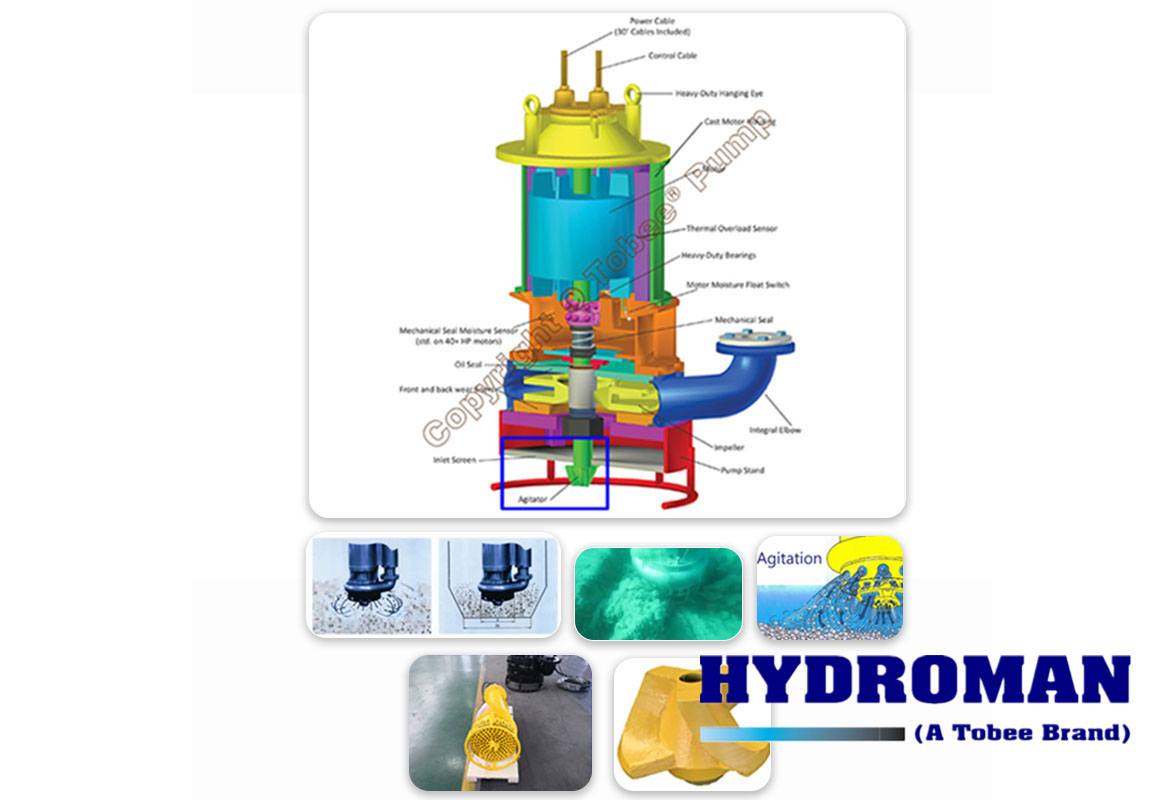 Hydroman® Sand, Silt and Slurry Submersible Pumps Operation by Control Pannel Usage: